Summers can be a bit harsh on a lot of us. In winter, you add layers to keep warm. But, what do you do when nature's ovens are set on high? You, then have limited powers in beating the heat… unless, you give it back with a splash of colours.
Think fresh cool colours that just blends in to keep you feeling refreshed all day long. Would you fancy a range of watercolour shirts, in that case?
That's exactly what Peter England has in store for you this season – A range of shirts in fresh watercolour hues boost your energy the right amount. The concept is inspired by fresh summery colours that rejuvenate your wardrobe. Whether it is an afternoon lunch with the clients or a picnic with family, these colours will do the trick.
Blissful blue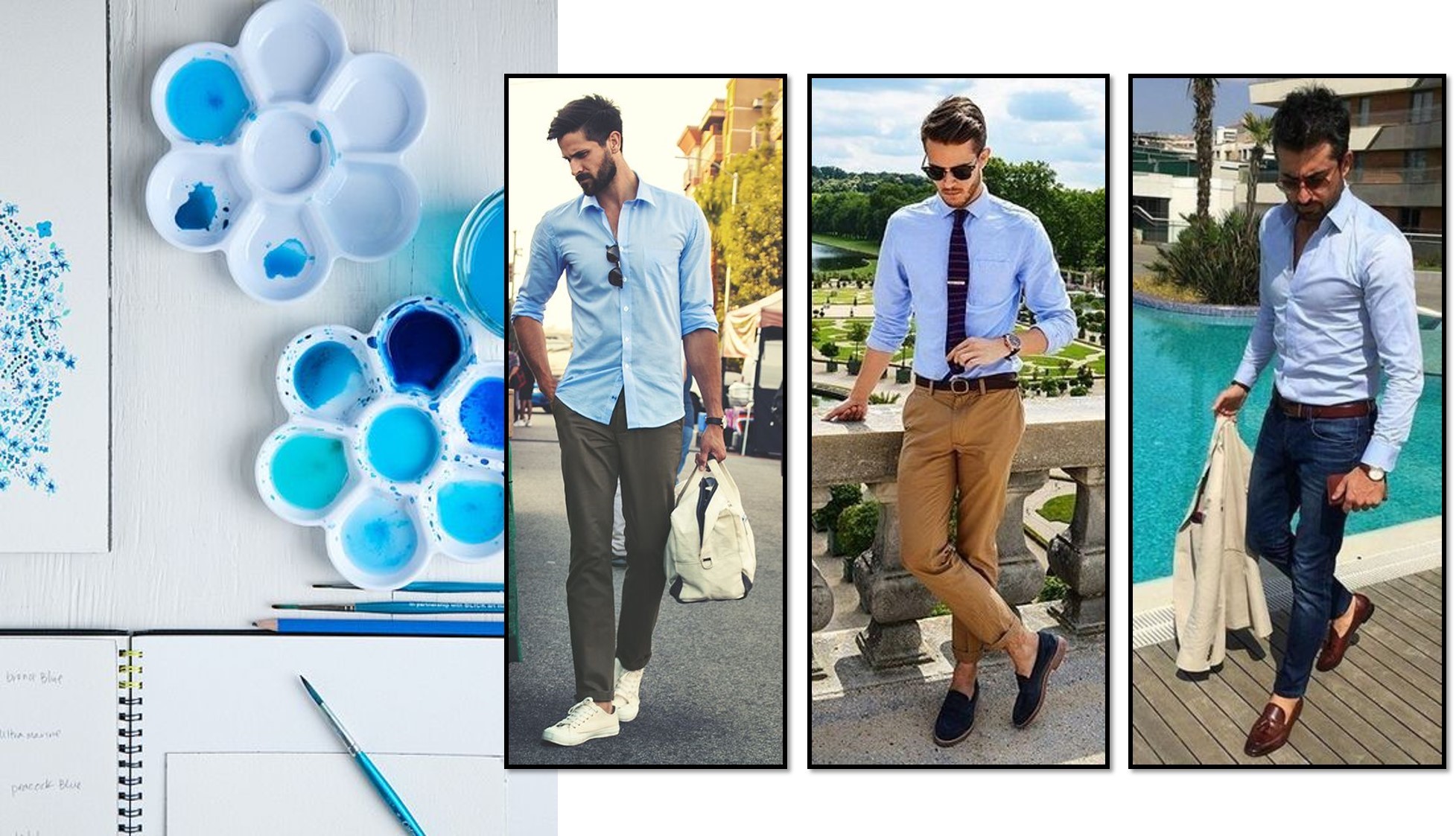 When the day shines bright, you chill with the hue of the clear skies! What better way to buddy-up with the summer weather, we ask? The cool blue also knows a thing or two about sending you off on a vacation. Well, not literally… but at least mentally with all the relaxing vibes it's all about! The fact that every man has a couple of shirts in this shade is by no means a coincidence either. High on versatility, this one works splendidly with light and dark hues equally.
Surf through the sea greens
Looking for that lost energy by mid of the week? We say, go the sea green way! This colour packs life and energy, just like the sea! Quite what you need to refresh your mind and 'style' in the hot weather. Greys, khakis and navy tones are good pals of this hue. Put them all together in a mix and you have yourself a killer combo in hand! Sport it on a shirt with a pair of trendy shorts or chinos, while on a sweet stroll on the beach or for an easy day at work.
Love for lilac
Got to love them lilacs – smooth, subtle and summer-friendly! We call them a sweet recipe for success. Don't let the soft dewy looks of this one fool you though! This one puts up a tough fight to leave an impression. Leave it to the lilacs to blend into your office to casual wardrobe with such ease. Grey, sage green and navy tones complement this hue. You can even add a bow tie to look distinct, yet stylish for a brunch date.
Power of powdery pink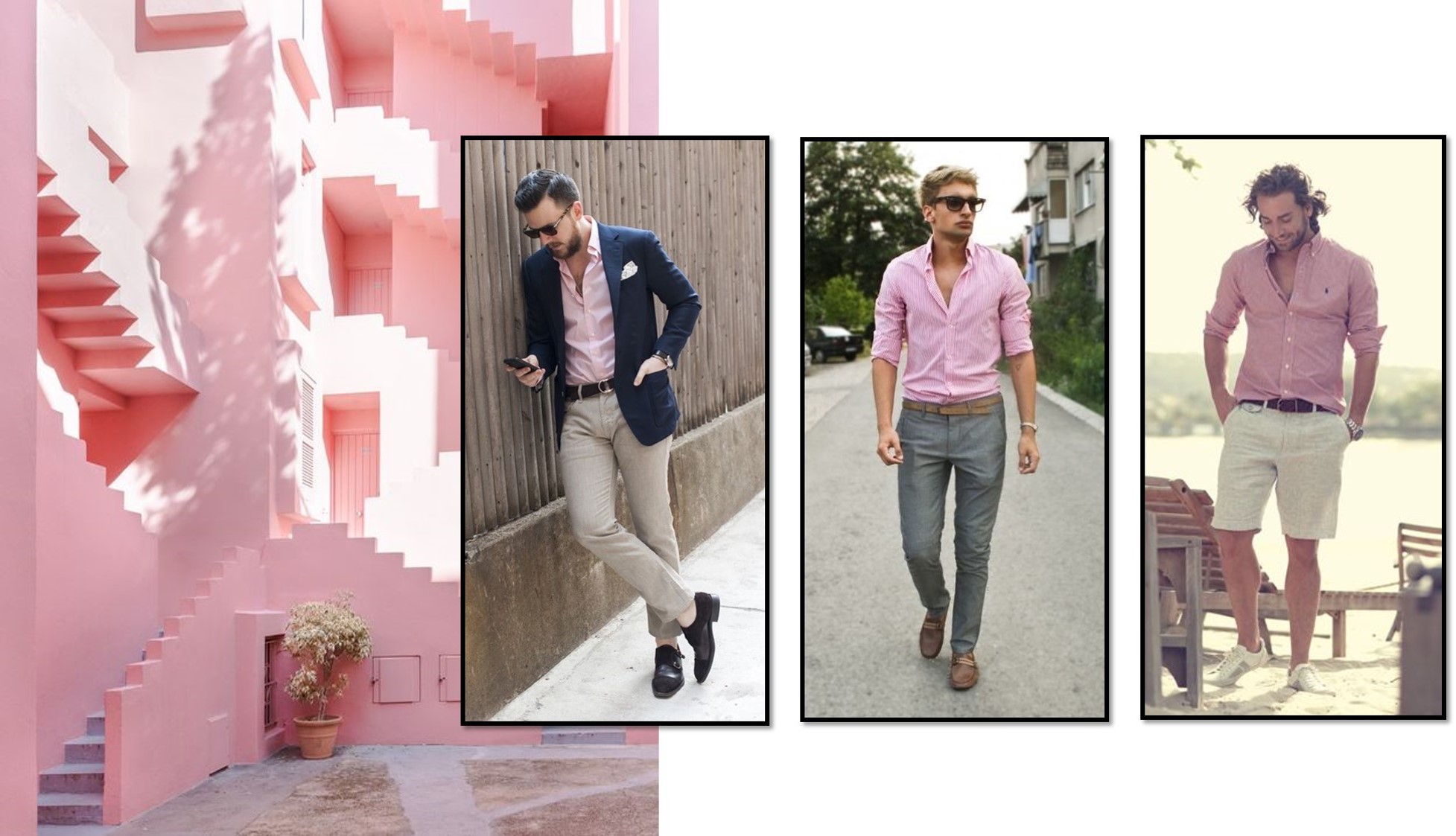 You read that right! Powdery pink is definitely a gentleman's colour. But, consider it limited edition for men with true confidence. Wear one and you will feel the vibe too, we assure you. Also turns out, women have no problem sharing this one! In fact, women find the colour charming on men. Just when you thought you were finally getting them, women…
Sport your powdery pink shirt with a pair of shorts or trousers this time. We suggest going with shades of grey or beige to tie it up together.
YOLO, go yellow!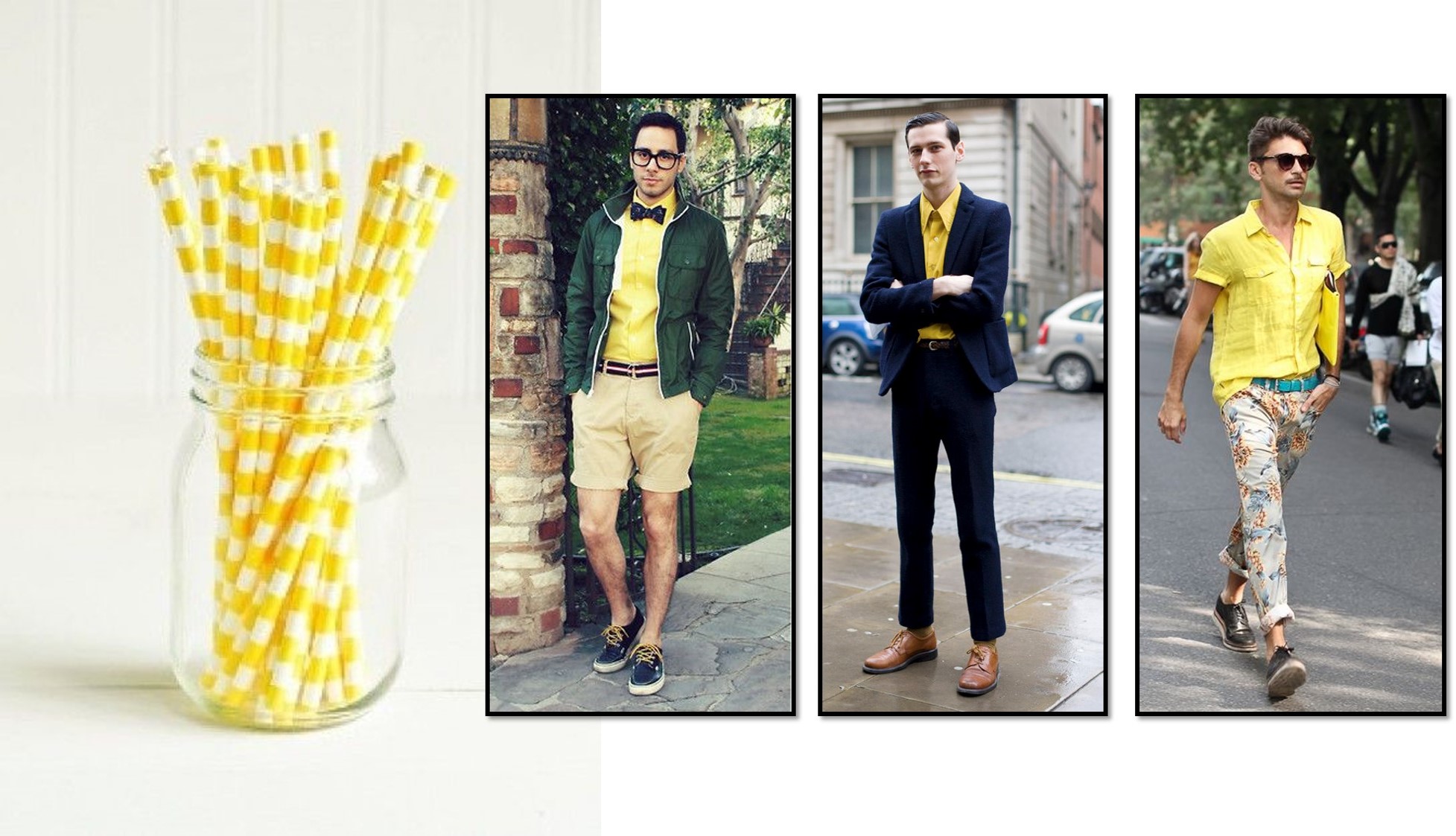 Our motto goes like this – You Only Live Once, so zest it up to the fullest!
What's the zestiest colour you can think of? That's what we thought too – yellow! We ought to warn you though. This one's quite contagious when it comes to spreading positivity and energy.
How to style yellow shirt? There's only one way to do it right. Throw the rules out the window and have fun! The same yellow shirt will work well with a two-piece suit for work, a pair of casual shorts for a relaxed weekend and loud printed chinos to make a statement.
Those are the top five shades from our watercolour shirt collection. Did you like the post? If so, visit us at the Peter England store to explore the entire range.
Image sources: www.pinterest.com