Someone said that January was a free trial month, and February is when the year should begin. Now before you find yourself in that trap, keep in mind the other "trial" that awaits one and all in February – Valentines Day!
Jokes aside, if you managed to get a fix on your annual self-improvement goals and made a few life-altering decisions last month, how about we focus on relationship goals this Feb? It's only apt, considering Valentine's right around the corner!
Let's begin, then. We all know the drill when it comes to the famous/dreaded V-Day, right? Suddenly knees lock and souls freeze thinking about planning surprises, presents and lots of pampering that's to be set aside for that special someone in your life.
But wait! What if you haven't found the ONE so far? What's the drill, then?
Here's an idea, if that's your story – hold back by no means and channelize all that love right to your 'self'! It is an opportune moment, and maybe the best time to unveil the little narcissist in you. Who knows? The act may just make a great first impression, landing you that significant other you sorely miss or lack! How, you ask? Fear not. Be it dressing up for that hunt or looking your best for your loved one, allow us to help you do it right. So right, that even cupid may turn green with envy.
Here's an easy guide to follow that brings out your charisma, without going overboard.
GO GENTLE INTO THE NIGHT, FORMALLY
Problem – Valentine's Day falls on a Wednesday – also known as the hump-day, the midpoint of a typical working week. This is where ideas on smart dressing saves the day.
Dress up in your usual formals but add a little secret weapon that complements your evening look, for later. Consider a blue single-breasted, 2-button blazer paired with blue front-pleated trousers. Shift from the usual formal approach by including a contrast pullover with your attire. Complete your look with a pair of Oxfords. Now the secret weapon – on your way to the date, add a red pocket square to your jacket and boom, suave is suddenly in the house!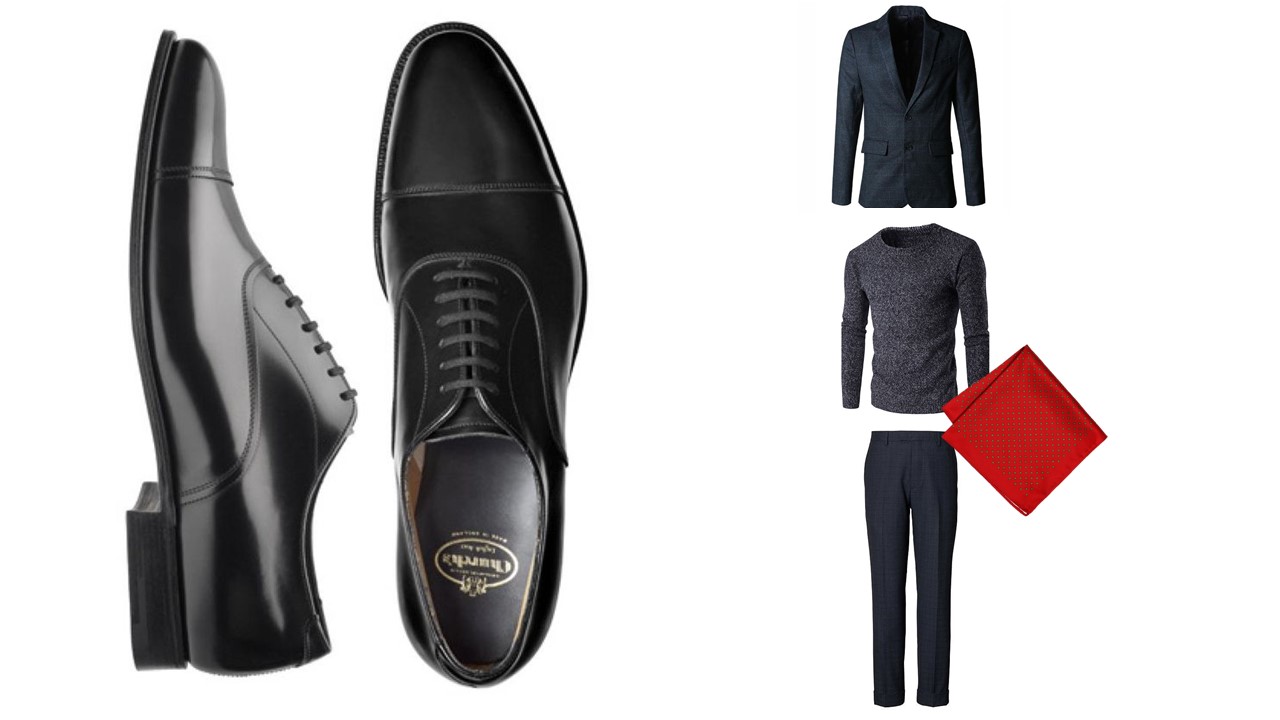 SLIP & SLIDE AWAY, CASUALLY
Formals not your thing? Jacket is a bit too much? You aren't alone, and there's more to consider if casual is your way to play your game. Easy after all, can never lose the game of love.
Here's the perfect look for you to swing the night in easy comfort, while spinning your date in vogue, simultaneously. Pair a printed linen half-sleeve shirt with patterned trousers to set the stage. Now for that dash of quirk, throw in a pair of sneakers along with a patent leather or similar red belt that ties the game for that perfect score.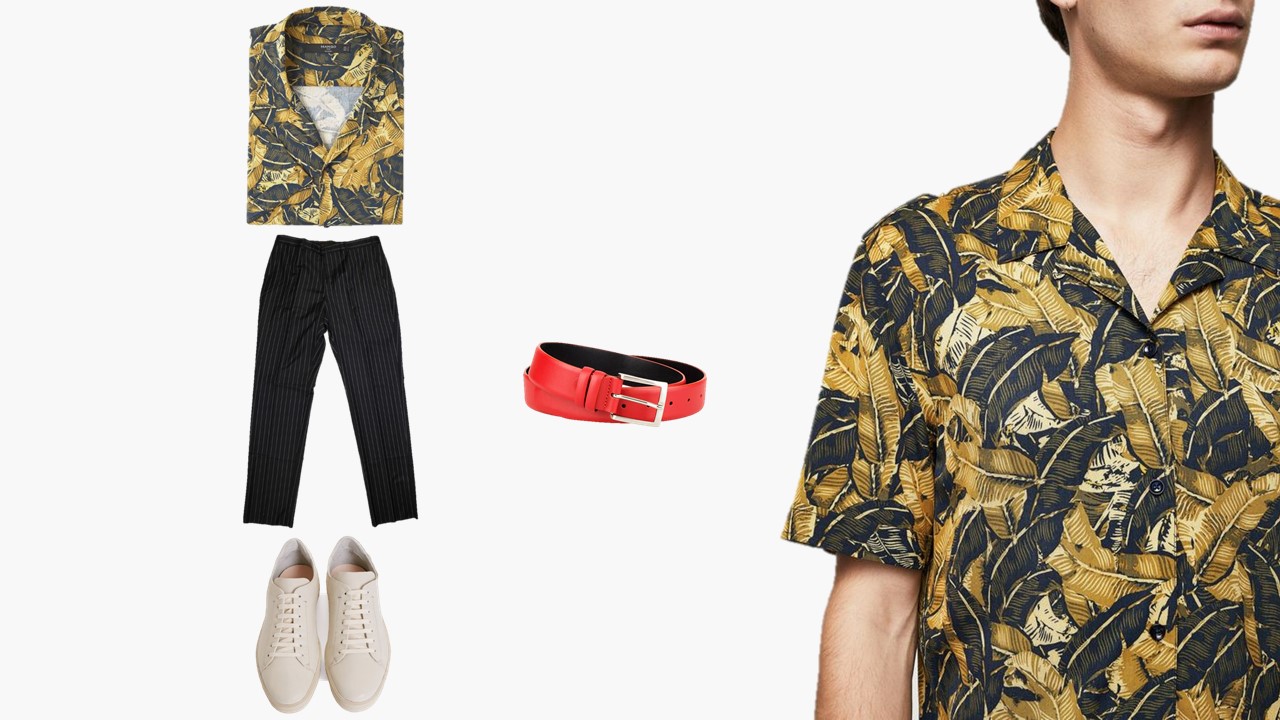 GET BALLIN' THIS VALENTINE'S DAY IN BLACK
Then there are men who do not like getting out of the comfort of their denims and tee across all seasons and occasions. Are you one of them? Well, you aren't the only one, and we have a near-perfect look for you to pull off without lifting rocks, so to speak. Here's an easy one – work your blue denims with a black T-shirt and throw in a black blazer. To top that vibe, sport a little surprise down under – adorable red socks, maybe?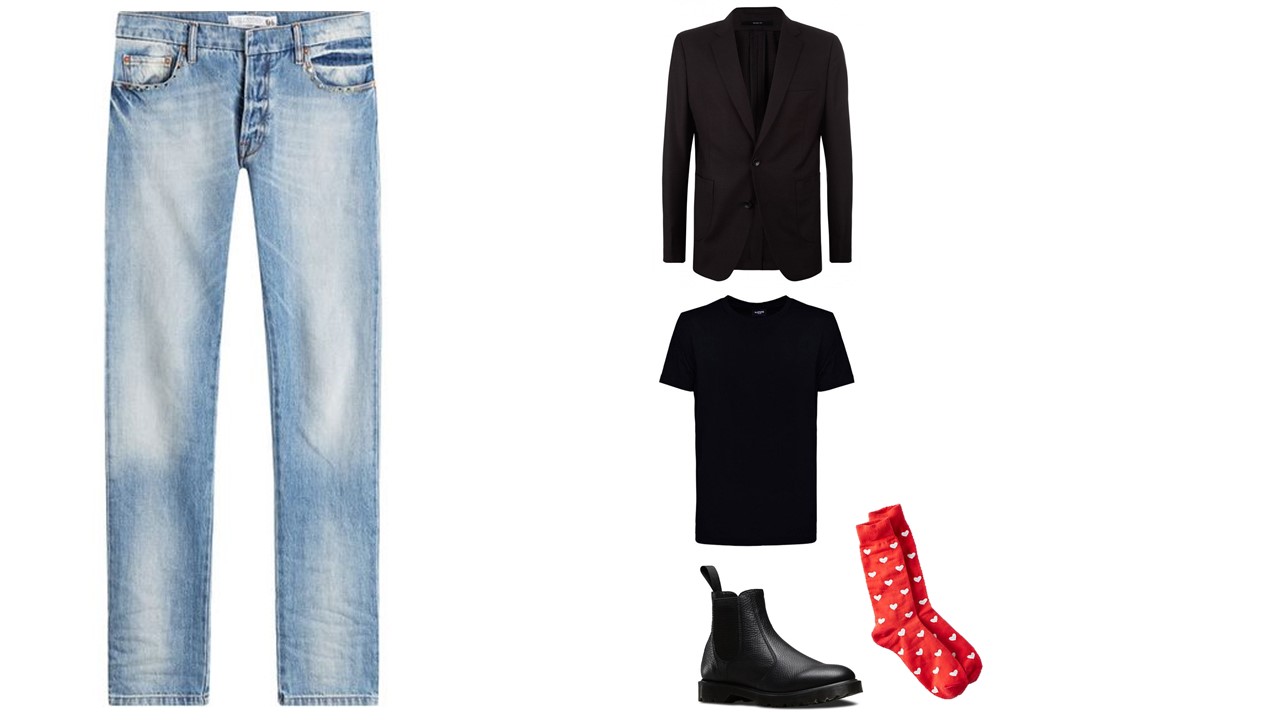 SPREAD THE DAPPER SAUCE             
A fashion maestro, are you? Here's a dapper trick to add to your own style & shine bright like a star on the horizon.
Consider a two-piece checkered suit, coupled with a crisp white shirt and a red floral tie – there! Now that's sure to stun eyeballs and take you places! Add a bit of an extra shine with a leather tuxedo strap and buckled slip-ons.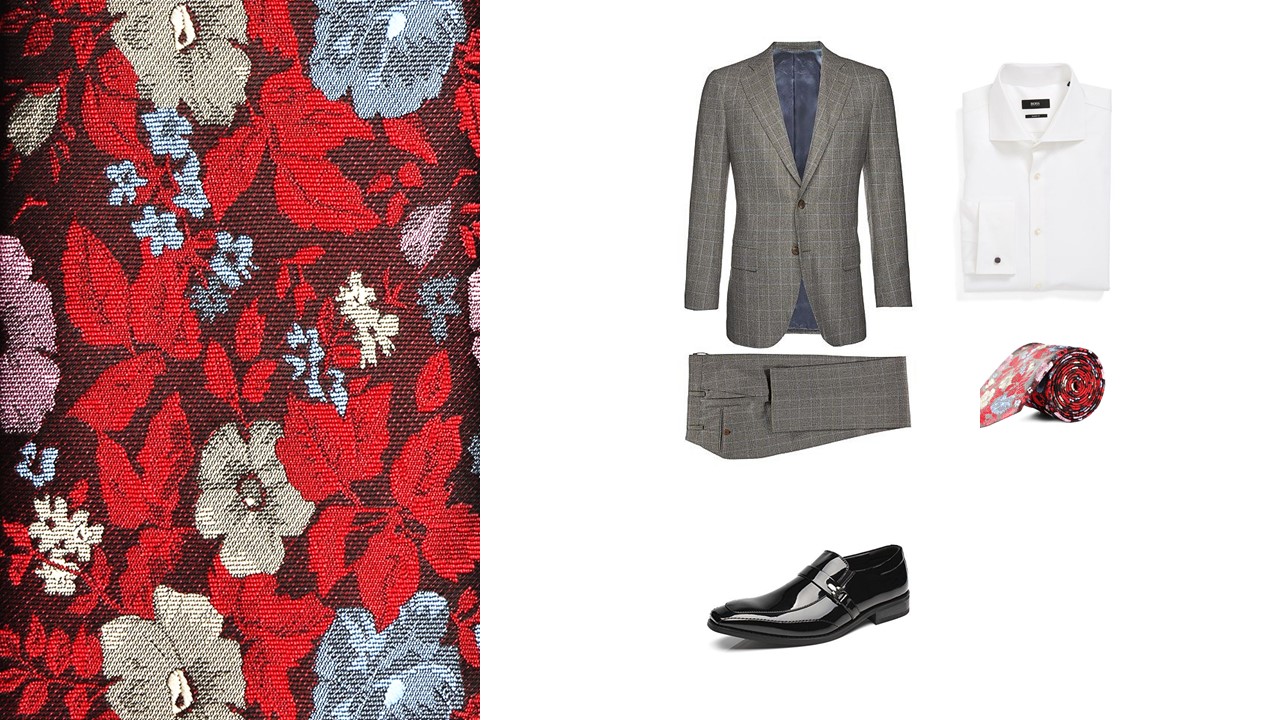 Up for games on the big day? Remember, what you wear gets the attention. How you groom, brings love! Before you jump into your chosen look, consider the following as essential groundwork:
Hit up a favourite salon for a haircut or trim a few days in advance.
Pay attention to facial/body hair – remember, subtlety comes from attention to detail.
Moisturize! That healthy glow is quite apparent when you are up close with someone.
A few drops of cologne make things good. A generous spray breaks things.
Following a minimalist code, with a few key elements added to the look is all it takes to drop the right hints on the big day. Now that you have the perfect outfit and someone/yourself to impress, embrace the spirit of Valentine's and spread a little love and joy!
We would love to see how it (and you!) turned out! Leave a comment or send us a picture!
Image source: www.pinterest.com