A warm sun comes as a welcome surprise after icy winters! That said, rest assured that the Sun is all set to show its true colours soon enough, and we'd be left wishing that the chills had reigned a little longer over the scorching heat. Sunny streets are not the only problem here. As the temperature rises, it has a direct impact on our sartorial dilemmas too! For starters, there's the bit about keeping your summer wardrobe interesting, while working with limitations around the 'bare minimums' the season demands. Well, we have a quick solution – and it comes in layers! Wait, layering in summer? Turns out, they are probably not the adversaries we thought they were! Summer layering can help combat the hot weather better than you could imagine. How about we take it a step further and show you how to wear your summer favourite – polo T-shirts, for example – with layers thrown in?
Now, that's refreshing!
1. SUIT IT UP!
A classy, two-piece suit is an 'expected' norm at  most workplaces. How about dropping that crisp formal shirt and replacing it with a dapper polo T-shirt? It's edgy, yet subtle and never lacks attention.
2. EARN A FEW STRIPES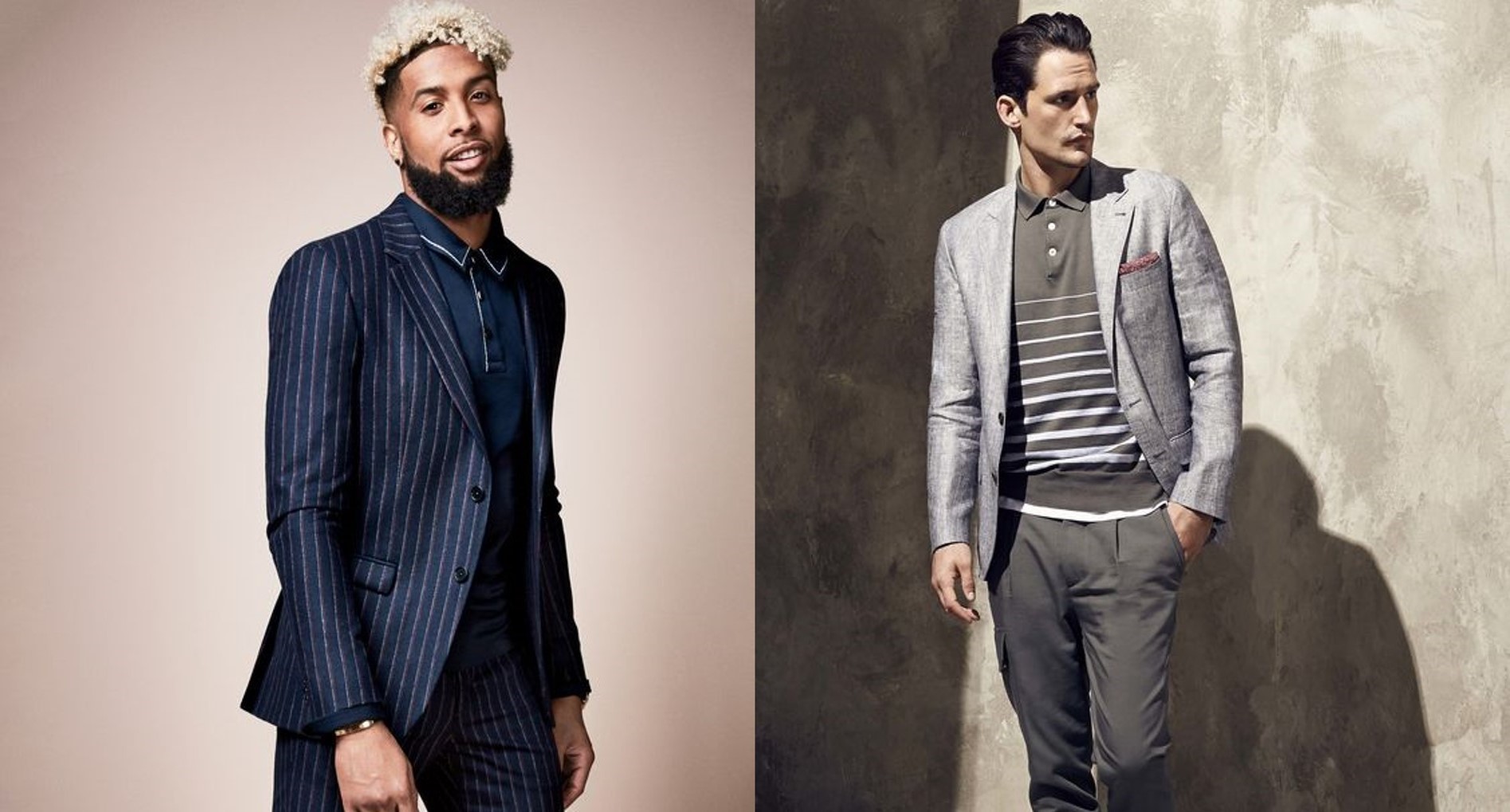 Consider teaming a striped polo T-shirt with a formal blazer, for a look that earns glances from the right quarters.
3. CHECK THAT 'INTERESTING' BOX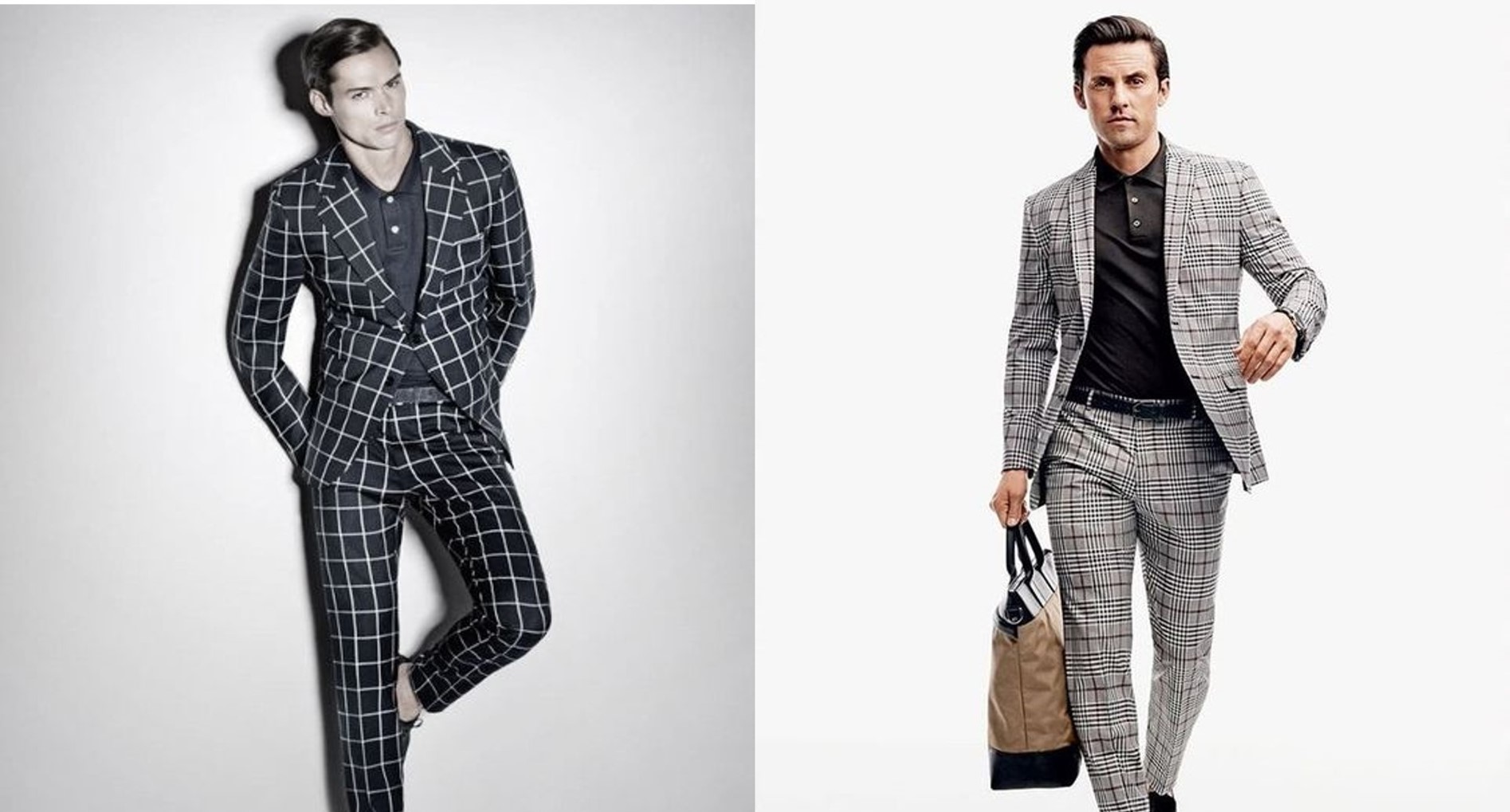 This one is for the rebels out there. A smart, two-piece suit is always interesting. More so, when glen checks like these come into play. They guarantee attention, and yet stay ever so close to the formal space! Try them with a solid polo T-shirt and a pair of clean-cut loafers.
For more insight on checks, refer to our blog Know your checks.
4. CUT IT SHORT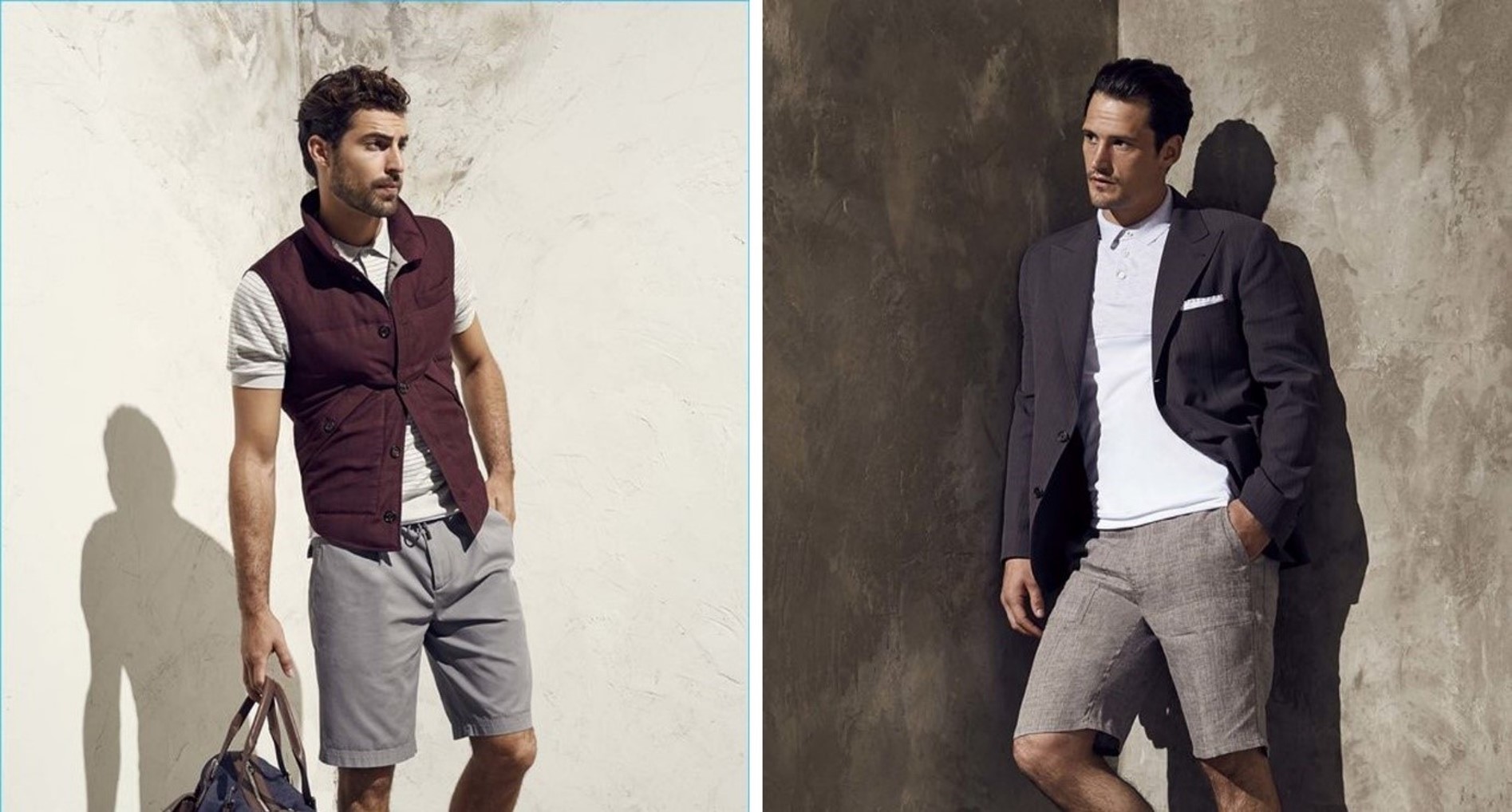 Formals not your thing? Trust us, a polo t-shirt when teamed with a pair of shorts is just perfect. For the brave, there's always a formal jacket to pair it with. Apart from this, it's never a bad idea to throw in a sleeveless jacket into the mix. Either ways, you'll stand out!
5. GET FRESH!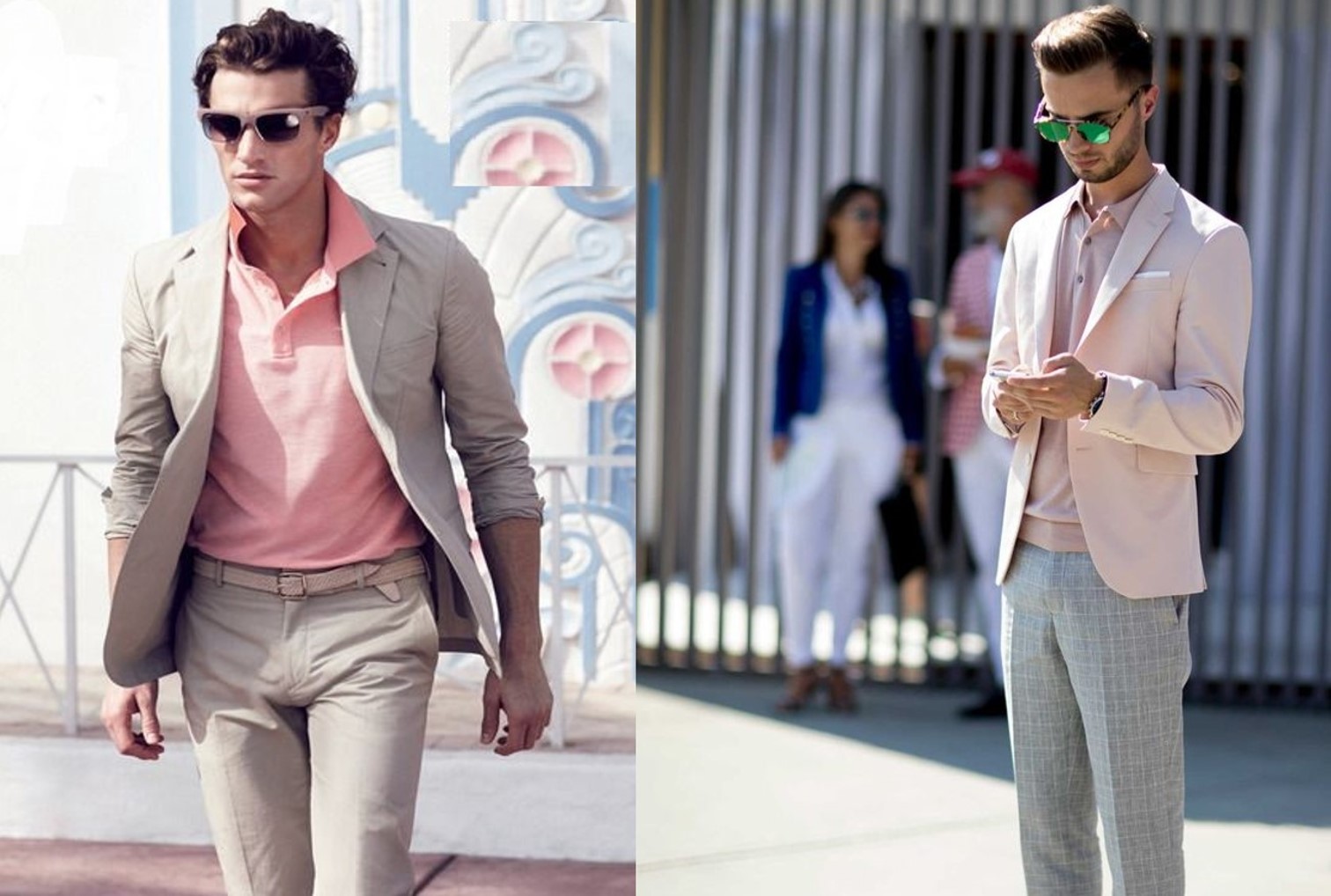 Not with a pal, mind you. There are better ways! Try lively, summery colours like pink or beige over your polo T-shirt to beat the heat in style.
A FEW PRO-TIPS ON PLAYING IT RIGHT WITH SUMMER LAYERS
 Focus on the right fabrics –  Wool, cotton, linen and modal are easy favourites. While choosing knits, go with rayon, cotton single jerseys, bamboo blends and innovative fabrics like Coolmax, for that added comfort.
Remember these:
a.  Keep it lightweight and breathable. This is a good time to invest in blazers without lining and extra paddings.
b. Colours matter! Stay away from dark shades that are no friend of the summers.
 Avoid these:
a. Don't pop the collar. It doesn't add an edge, and sort-of kills the look.
b. Double layering your polo T-shirt is yet another style that's best saved for winters.
c. You could pair your trainers with trousers and a polo T-shirt. However, pairing trainers with jeans and polo is off calendar, this season.
That sums up the key notes on layering it right this summer. We would love to know if you plan on trying some of the pointers we have called out! Share your ideas in the comments below.