"A well-tied tie is the first serious step in life"- Oscar Wilde.
In the corporate context where dressing to impress is something to live by, this quote is sure to resonate with many. Pairing the right kind of tie with the perfect shirt is serious business. But, how do you know what combination is a winning one and what just doesn't work? It's almost like a science, not an exact one, that you get right by trial and error. What you're about to read is a set of rules to help you along the way. Curious? Let's get started.

Patterned ties with solid shirts
Let's start off simple by looking at pairing patterned ties with solid shirts. All you need to remember is to find a tie where the dominant colour is from the same colour family as the shade of your shirt. As for prints the choices are endless — stripes, checks or polka dots, pick whatever takes your fancy. Just stay away from the quirkier ones for formal occasions and you should be alright.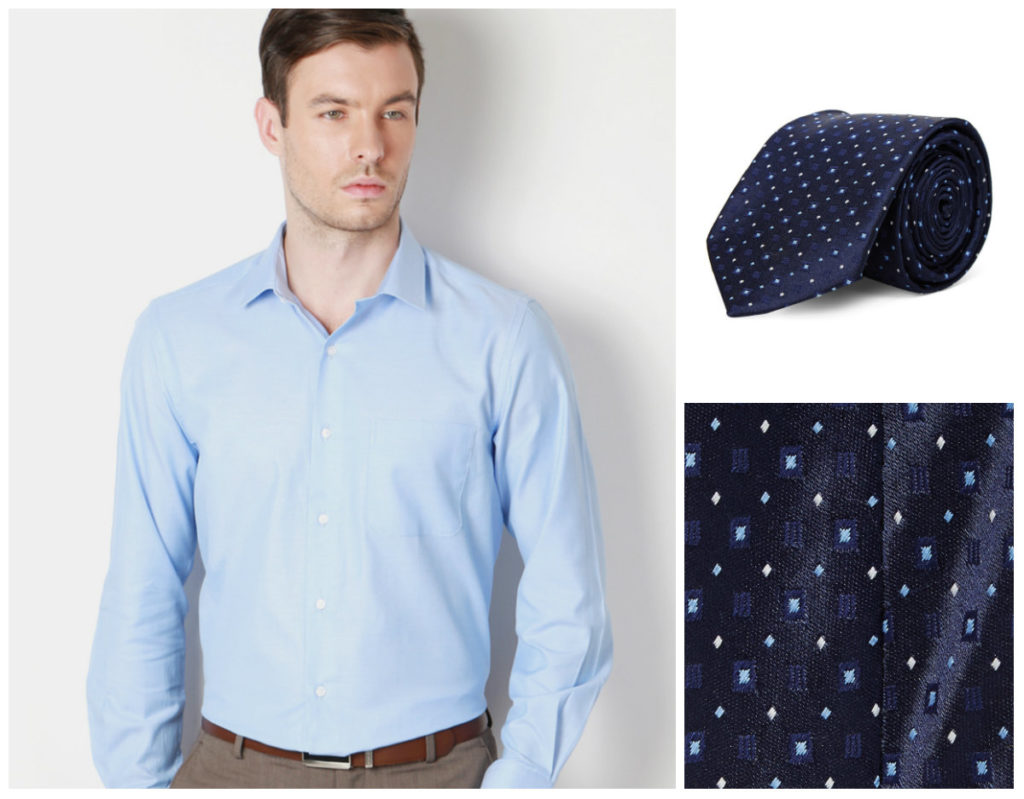 In this case, you can see a lighter blue shirt paired with a printed tie in a richer, deeper shade of blue that's sure to complement it nicely. While the shirt easily wins its space in your work wardrobe, the tie adds a suave touch that will make you look like a seasoned formal dresser.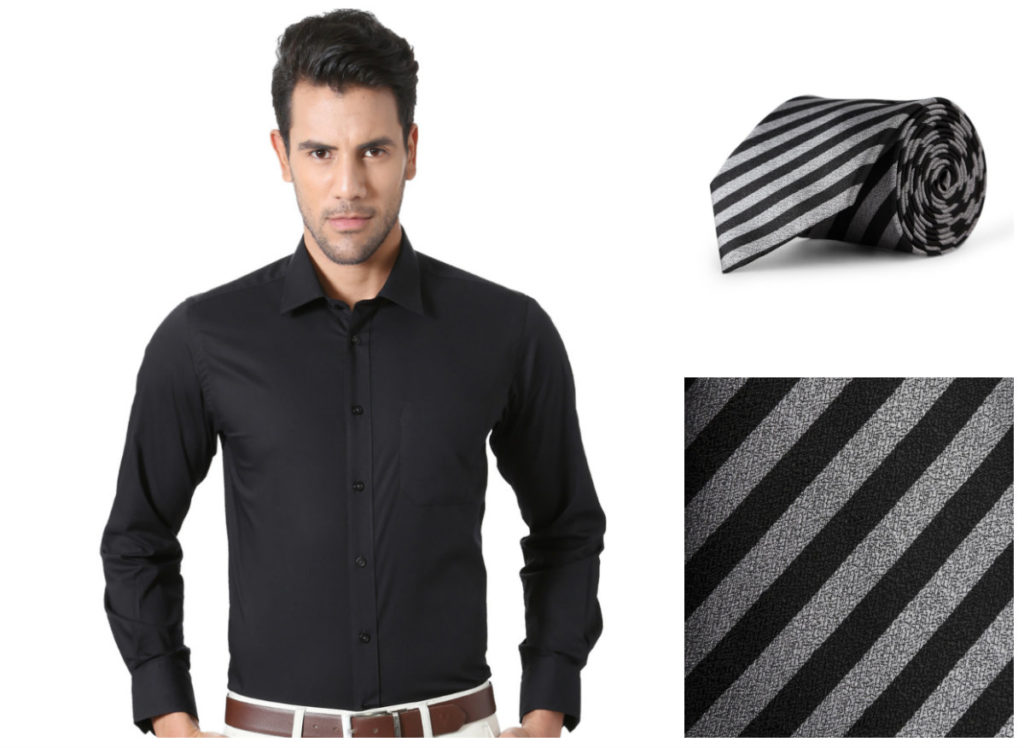 When in doubt, take the classic route. A black shirt teamed with a simple black and grey striped tie is as classy as it gets. This combo packs a punch particularly when you need it most like at your first boardroom meeting or an important pitch to a prospective client.
Solid ties with patterned shirts
Now let's take it a step further by talking about solid ties with patterned or printed shirts. Don't worry, it's not as hard it sounds. It basically involves the same science used for patterns-with-solids, but the roles are simply reversed.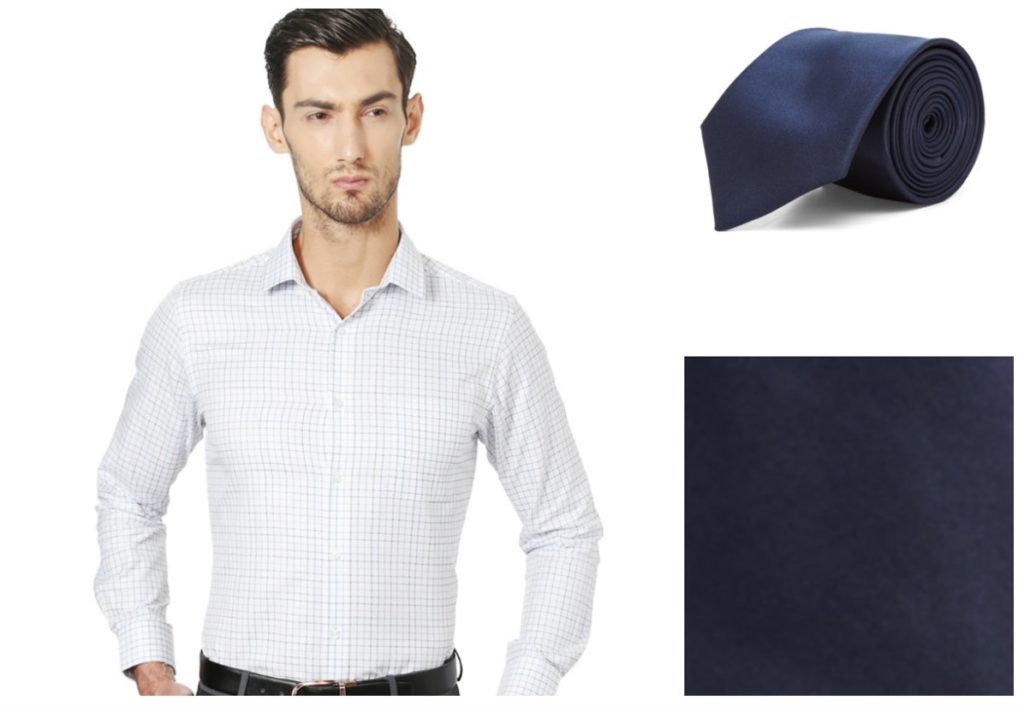 In this look, we can see that the navy tie pairs perfectly with the classic white shirt. Note the subtle blue checks on the shirt that mirror the shade of the tie. A combination that's perfect for kick-starting your work week.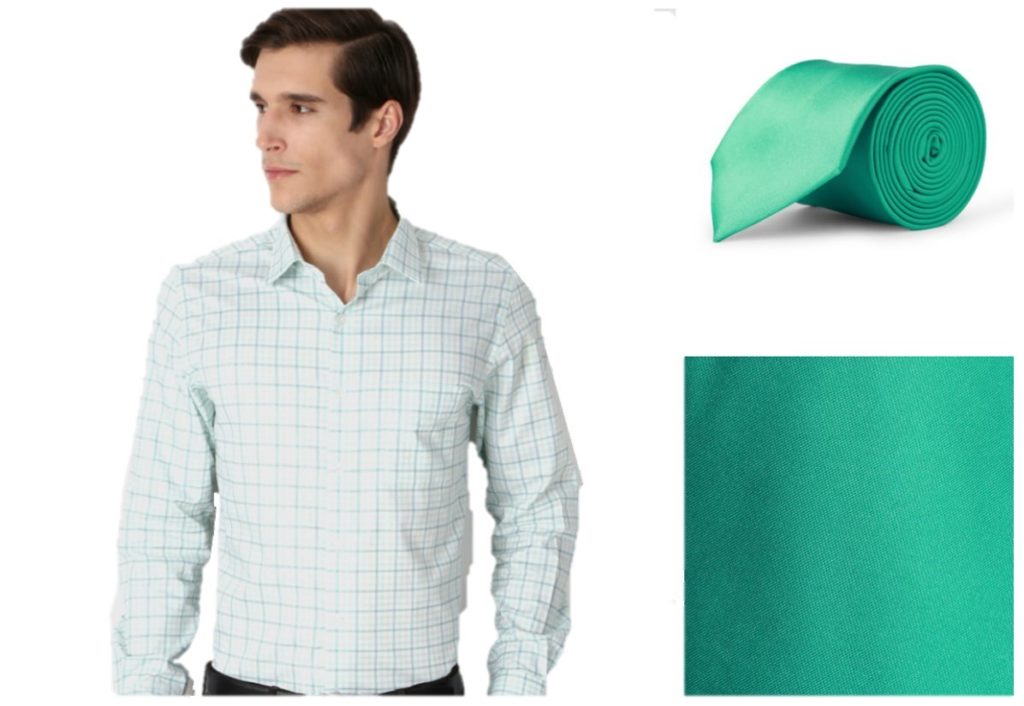 Now it's time to try something a bit brighter and bolder. Go for a tie in a jewel tone like emerald green and team it with a shirt that's got larger checks in a slightly darker shade. Just remember to pick a shirt with a neutral base like white or grey to balance out the colours on your outfit.
Solid ties with solid shirts
The last one is where all the colour-play begins. We're talking about solid ties with solid-coloured shirts. Live by these rules and you'll never get it wrong. White, yellow, navy and red shirts could be worn with ties of almost any colour. Pair contrasting colours like green and blue together to make a bold style statement. Or take the safe route and go for tried and tested colour combinations like pink and maroon, grey and black or blue and navy.
Keen to see a few samples? Here they come.
Start off simple: Beige shirt with a black tie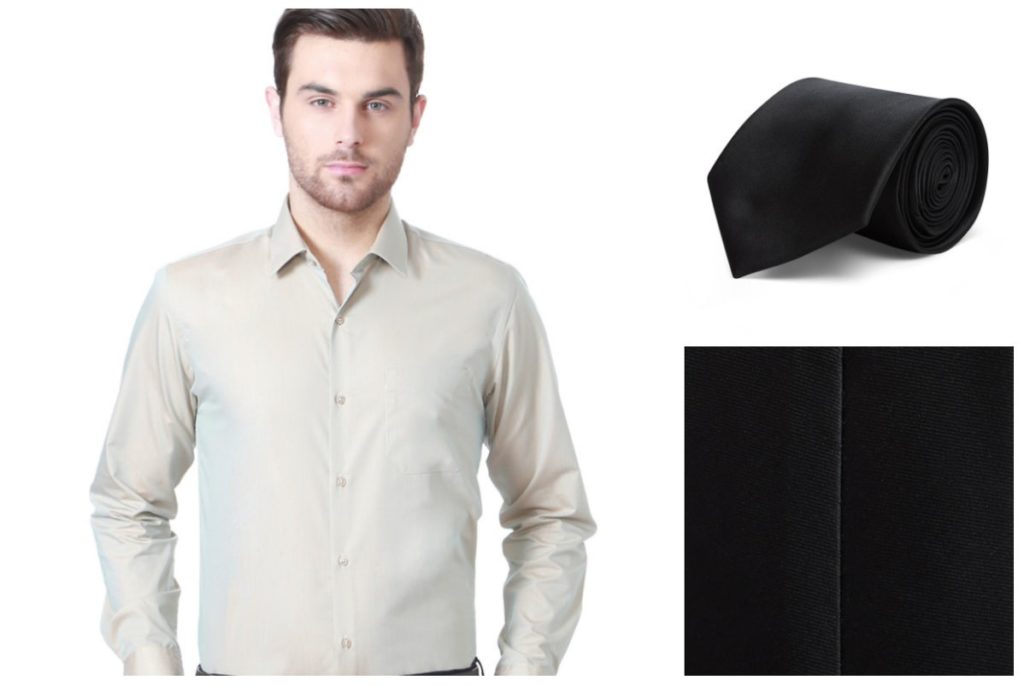 Go for a splash of colour: Yellow shirt with a green tie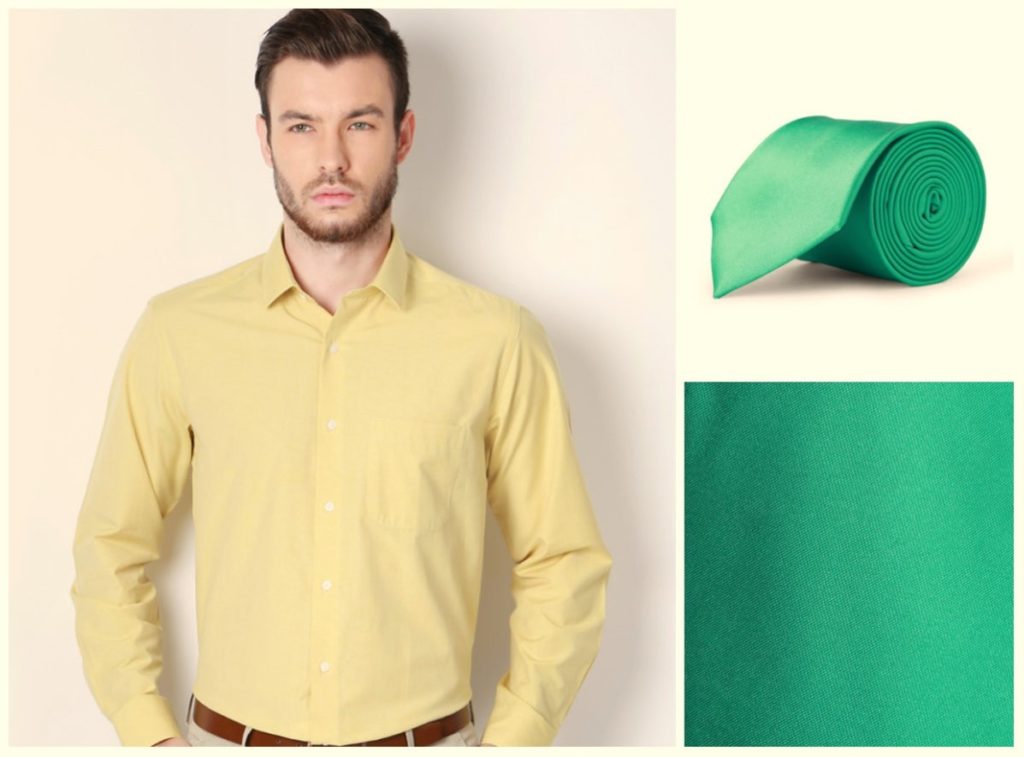 Add a touch of contrast: Grey shirt with a red tie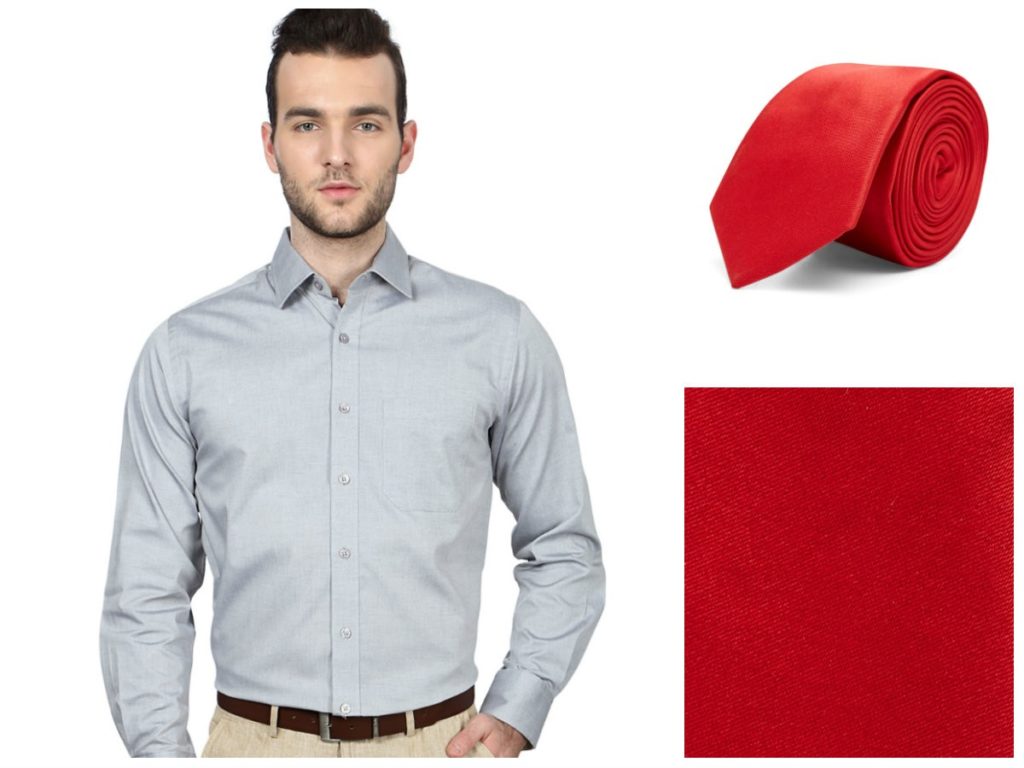 So, there's a list of all the pairing options to give you an idea about how good your formal appeal can get. All you need to do is find something that suits your style. We hope we gave you a few ideas to try for your next week at work. Read our other post on how to perfect corporate dressing for plenty of more handy tips and tricks!