Layering
noun
1. An age-old tradition that never has, and won't ever fail us in looking absolutely awesome.
2. "I second the above." – Dappersyus, the Greek God of Fashion.
And who are we to disagree with the mighty Dappersyus? Right from classics like sweater-on-shirt and shirt-on-tee to bolder ones like shirt-on-shirt, you'll notice hints of layering in all the trends every season; proving that layering will never go out of style.
We took a look at some street style layering from AIFW 2017 and here are our favourite picks: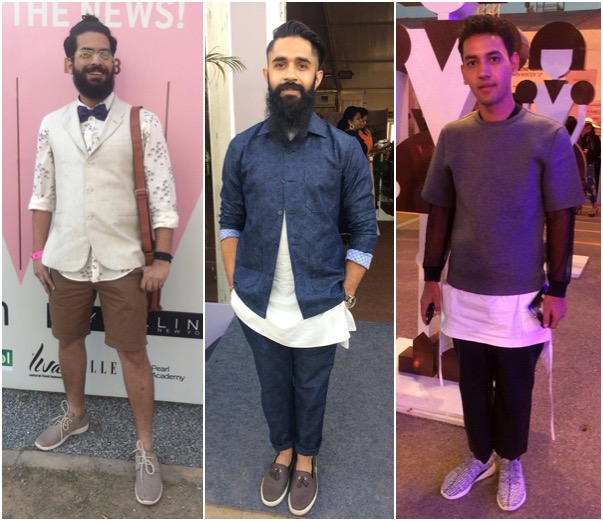 (L) The combination of the waistcoat and bowtie adds so much fun to the simple printed shirt, and thus to the entire ensemble! So simple, and yet so cool.
(C) The long high-low tee looks quite relaxed with the loose fitted trousers and moccasins; and on comes the denim shirt to give such poise to the look. Yay layering!
(R) Asymmetric t-shirt + joggers + sneakers = classic athleisure.  Add to it a combo of crew neck tees, and you have yourselves a dapper upgrade!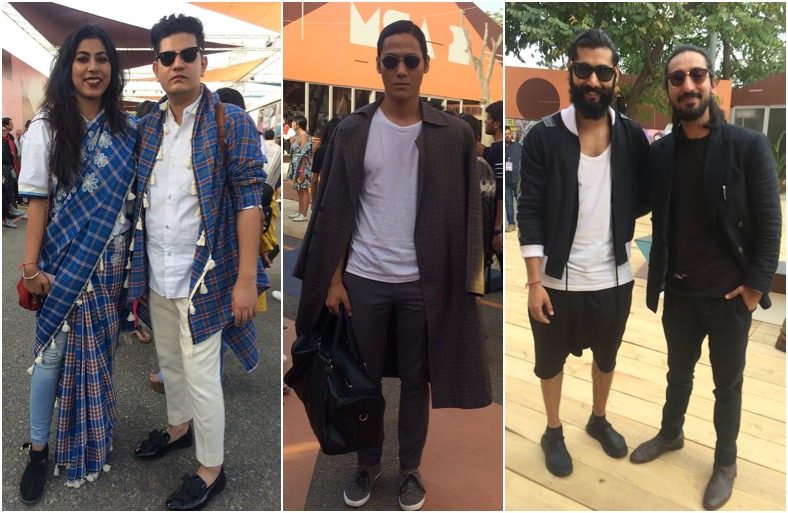 (L) The tailored check shrug immediately adds a dash of colour and style to the entire look. The super-sleek black moccasins are definitely a stylish add on!
(C) *Ahem* Sicilian mafia *coughs* This has to be the slickest interpretation of the dreaded, yet stylish Cosa Nostra. The overcoat worn over the plain white tee certainly gives a dose of character to the look; and the black leather bag is truly a fine finishing touch.
(R) How can such a simple combination look so stylish? A plain black sweatshirt worn over a white tank top and shorts! This, right here, is proof that your everyday garments, when styled properly can result in pure awesomeness.
How about we help you do just that? Let's pick out some of the simplest combinations, styled to make you look dapper, guaranteed.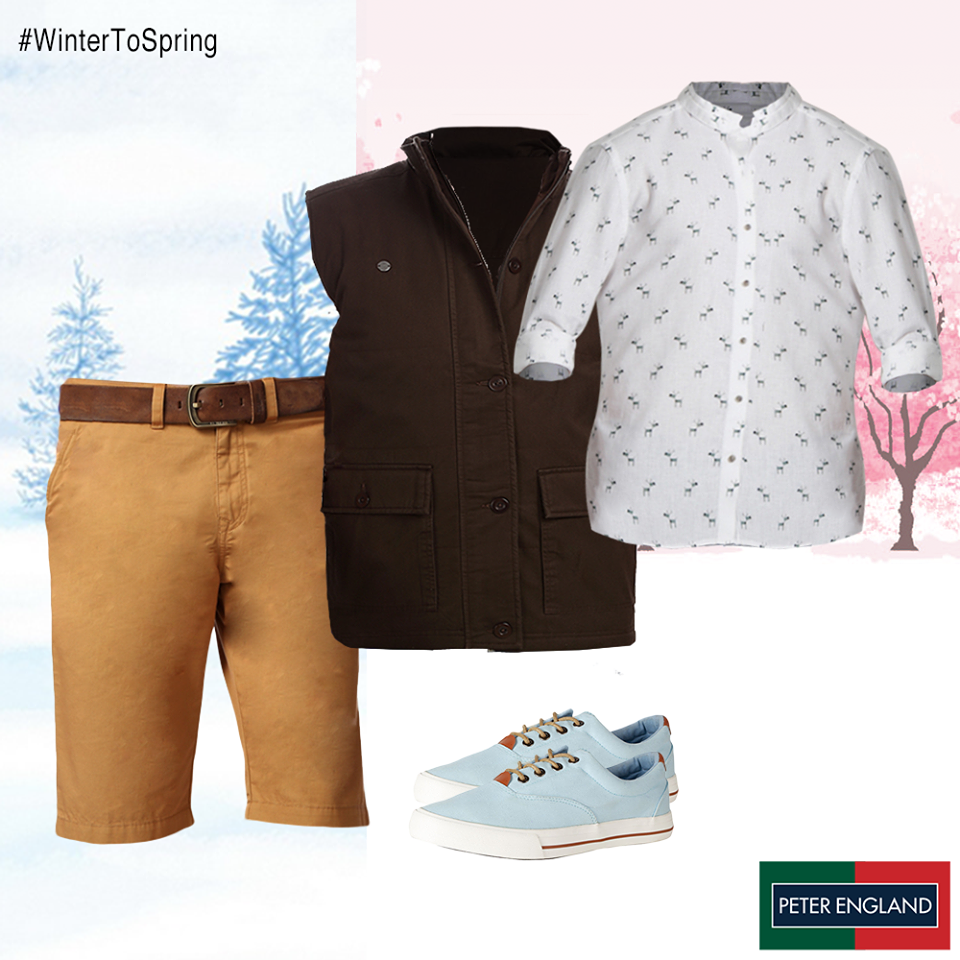 Your Sunday brunch look, a printed shirt teamed with smart shorts, can be elevated to a whole new level by adding this brown jacket to the ensemble. The blue sneakers will just be the right touch to top off the look.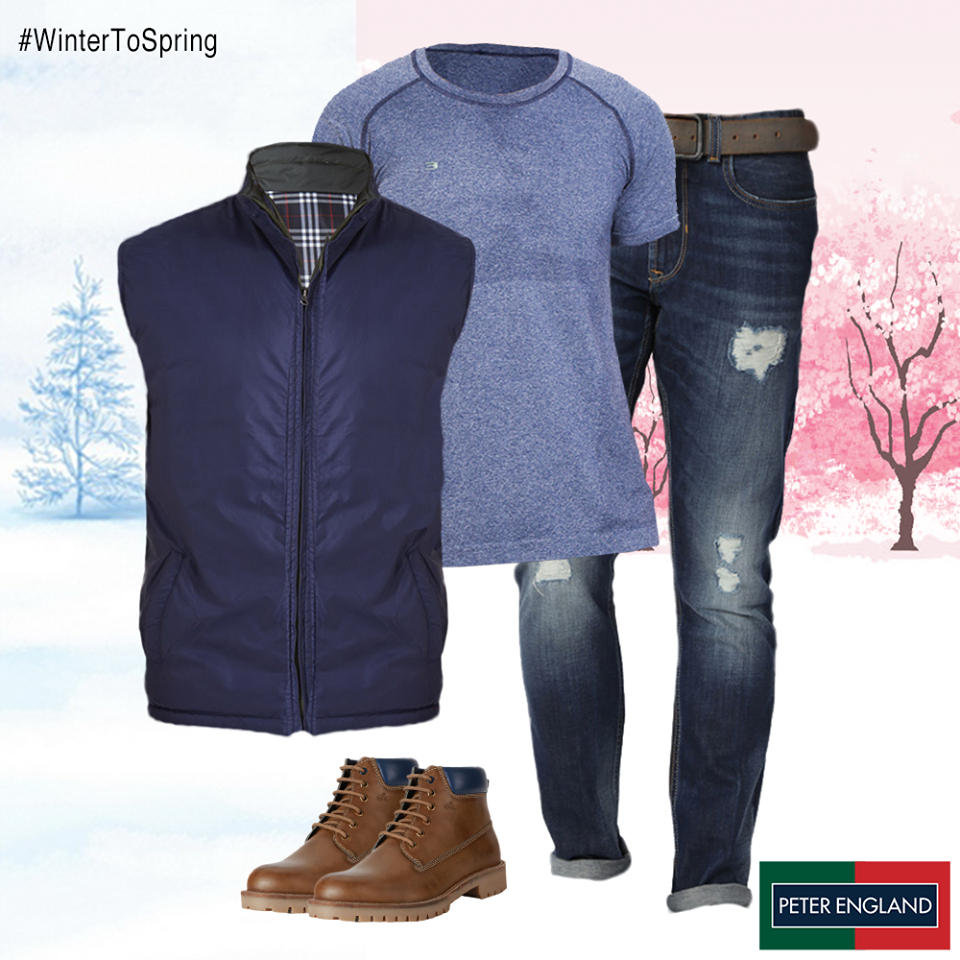 Give a polished finish to the classic rugged look of pairing this crew neck tee with rip-n-repair jeans, by putting on the stylish navy reversible jacket. Don't you forget the tan boots to complete the look!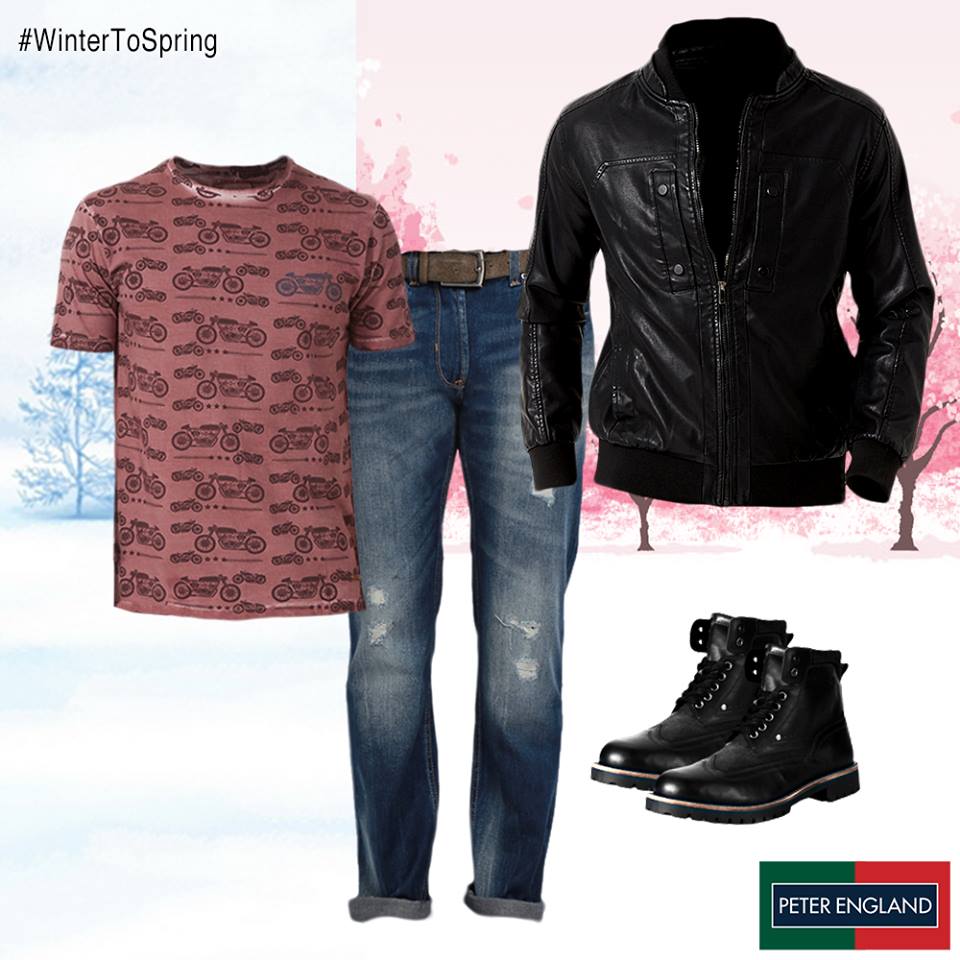 The next time you head out for that morning ride, make sure you throw on that sexy black jacket over that graphic printed tee and blue jeans, complete with those black biker boots.
PS. Shades!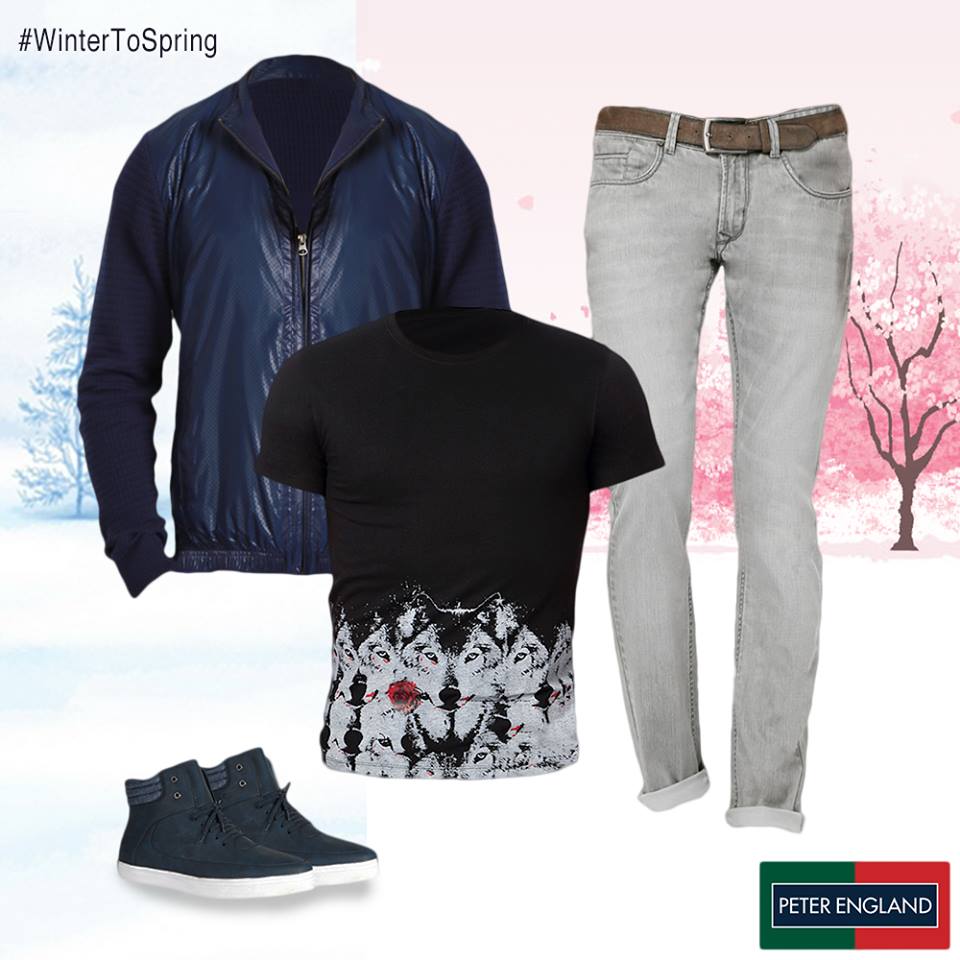 What better way to layer your party ensemble than a lightweight jacket, that can be worn pretty much during any time of the year! The jacket will add to the simplicity of the printed tee–grey jeans combination in quite the dapper manner.
So, which is your layering style? Send us some pictures and tell us all about it in the comments section below!