Growing up in India makes​ ​one familiar with tons of festivals ​that are ​celebrate​d​ ​nationwide, ​every year. ​And yet, if ​you were to wake someone up in the middle of the night and ​shoot a volley of GK questions about any one in particular, chances are that awkwardness will trump awareness for most. ​Onam is one such festival.
So, what exactly is it? More importantly, what's in it for the non-Malayali in you? Food comes to mind… and a lot more, we assure you. The ​Great ​Indian monsoon bears witness to ​the arrival of Onam – ​Kerala's flagship festival. ​You would have come across posters, banners, and even greetings spreading the love for this festival.
Here's a list of all ​the things-to-know which will help you get the ball rolling with your Malayali colleagues and friends​.
Exquisite thalis, too hard to resist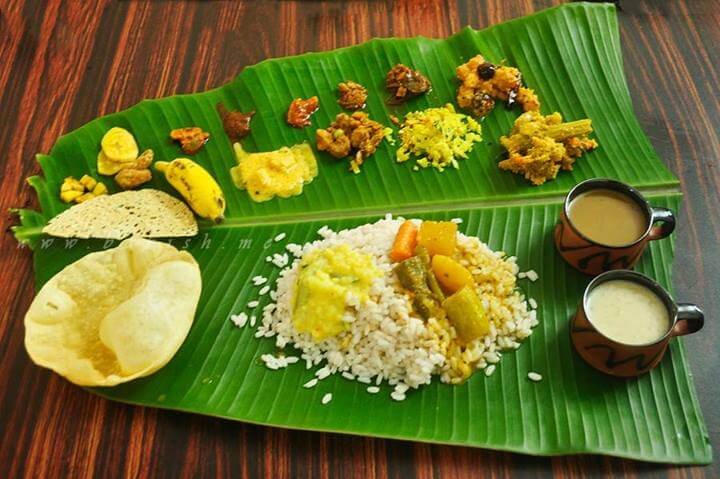 The mere mention of Onasadya brings forth ​the sight of luscious dishes served on a Banana leaf. You can dig into rich curries, rice, fried vegetables, pickles, crispies and other delicious accompaniments. The desserts served with the course offer a sweet finish to a sumptuous meal! If you're not one of the lucky few to be invited to a friend's house for traditional Onasadya, don't despair. Most Kerala restaurants have a week-long Onam celebration where the traditional meal is served with all the frills. Find one closest to you and get ready to dig into a feast fit for a king.
 Events galore
Puli Kali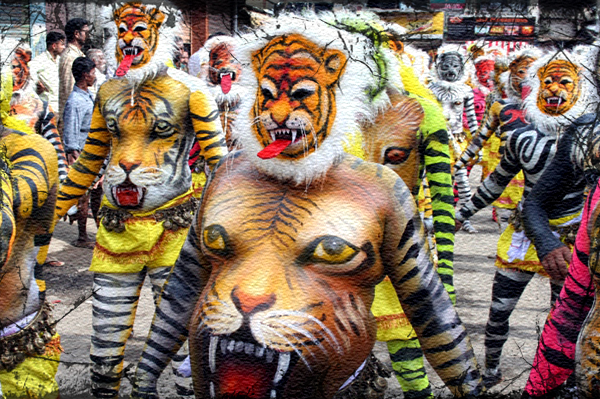 This is a traditional folk dance that originated in the Thrissur district of Kerala. Professional artists dress like tigers by painting themselves with black, yellow and red stripes and perform Puli Kali (that literally means 'Play of the tigers'). Rapturous music is played using traditional instruments​ such as Udukku, Thakil, and Chenda that adds a level of unmatched energy to the performance. Puli Kali normally happens on the fourth day of Onam and if you happen to be in Thrissur during this time, it's worth watching!
Vallam Kali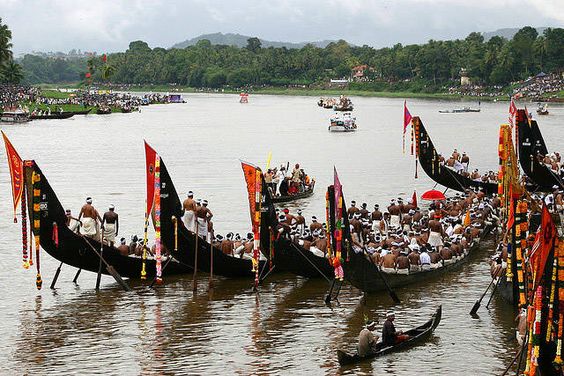 ​This riveting ​race has been around ​for ​ages and is one of the most popular events of Onam. Teams taking their positions in "Snake Boats" and row towards the finish line while singing festive songs. Vallam Kali is thronged by a huge number of people, from across the country, all of whom want a slice of the action. The most popular one is the Nehru Trophy boat race that takes place in the Punnamada lake in Alappuzha, Kerala. We'd highly recommend watching this race – the energy, community spirit and sheer talent of the boat riders is something you won't see everyday.
 Dress code matching the euphoria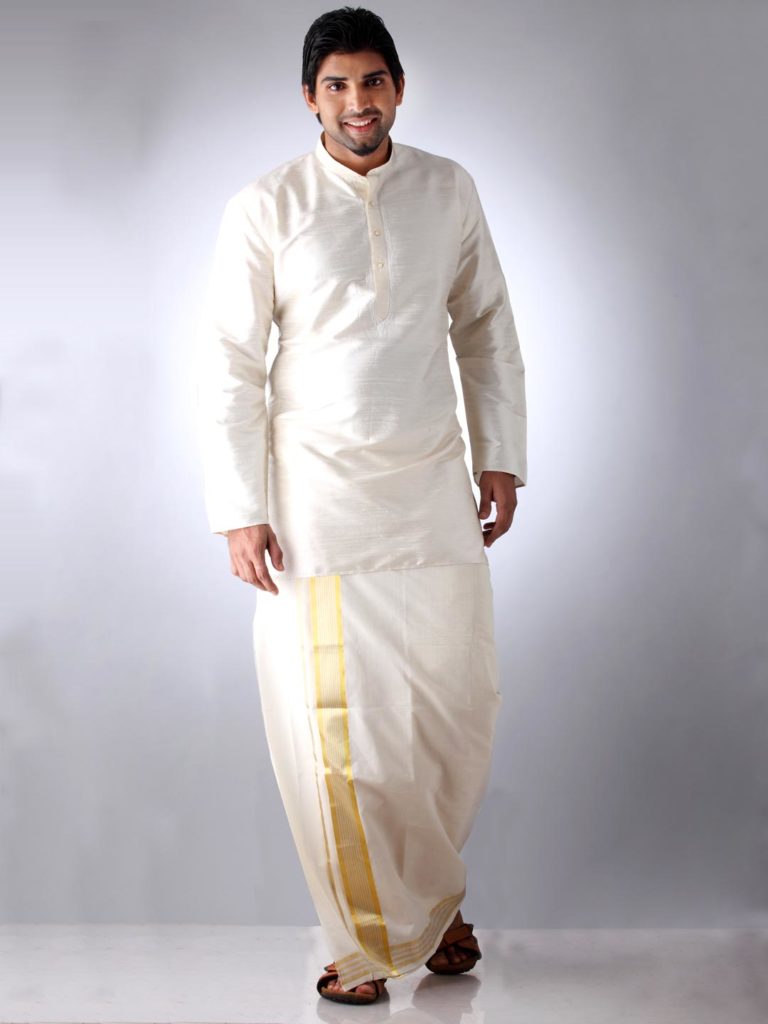 Every festival in India has a unique dress code. This one is no different! You must have already seen some of your college friends or colleagues don Kasava Mundus ​i,e off-white dhotis with a golden border during Onam. Get into the festive sprit and give the mundus your own twist. You can pair a Kasava Mundu with a formal shirt in a rich colour like maroon or midnight blue. Add a crisp blazer to take your look to the next level. If you'd rather take the casual route, go for a crew-neck tee teamed with your mundu and slip into white sneakers to add that quirk factor that's sure to get you noticed.
Your turn now
There's your list of all the special features that you need to know about Onam. We hope we've tempted ​you to get your ​own Kasava Mundu and take part in all the events happening around you. ​Before we sign off, here's a traditional verse that's sure to get you into the festive spirit:
"Maveli Nadu Vaneedum Kalam
Manusharellarum onnu pole…"
Don't bother ​Googling its translation ​- the fun lies in singing and finding it out for yourself.
Happy Onam!
Images courtesy:
www.scoopwhoop.com
www.hellotravel.com
www.pinterest.com
www.newsmobile.in