Let's ask you a trick question. Would you wear the same outfit to work every day, if that were to help you be successful?
Allow us to build some context here– Notable men like Steve Jobs and Barack Obama had way too many important decisions to make in a day. They preferred to stick to a simple wardrobe or a diet, to ease up on their decisions. Well, research shows decision fatigue is a real thing!
While that makes perfect sense, dressing up in the same outfit frequently does not sound all that exciting, does it?
Then let us help you overcome this decision fatigue in a smart and stylish way.

We've put together several colour combinations that work splendidly any day. Put them together into an outfit and you are done! We think it's the best way for you to save up on your energy for those critical decisions.
THE CLASSIC WHITE WITH GREY
Let's kick it off with every man's wardrobe essential, the classic white shirt. The good old white is a friend of every other colour there is. But, here's one that's a little more in par with the latest trends – the grey check trousers. Class it up with tan monk-strap shoes, a matching belt, and a leather strap watch. And that's how a classic becomes contemporary!
BLISSFUL BLUE WITH NAVY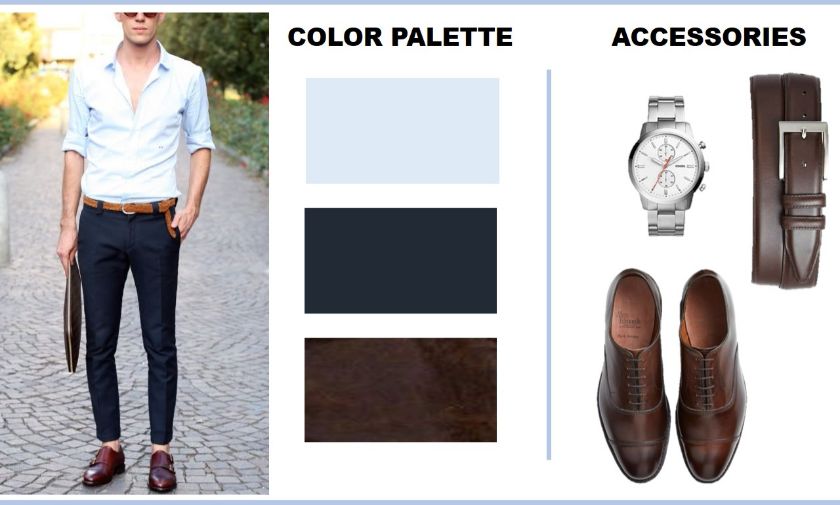 Expecting a rough day ahead of you? Then fight the morning blues with a touch of blue on your outfit instead. A powder blue shirt works brilliantly with your all-time favourite navy trousers. Because, playing with similar tints and shades is a safe game any day. Add-on a chrome metallic watch, dark brown Oxfords, and belt to finish the look.
 REFRESHING YELLOW WITH BLACK
Sceptical about how to carry the fashionable yellow? It's pretty simple. You just need yellow's true companion – grey, to balance it out on your outfit. Try a pair of grey grain-patterned trousers to tone down the yellow and keep up with the spring vibe! Match it with jet black shoes, a matching belt, and a carbon black watch.
THE ULTRA-VIOLET THAT STRIKES MIDNIGHT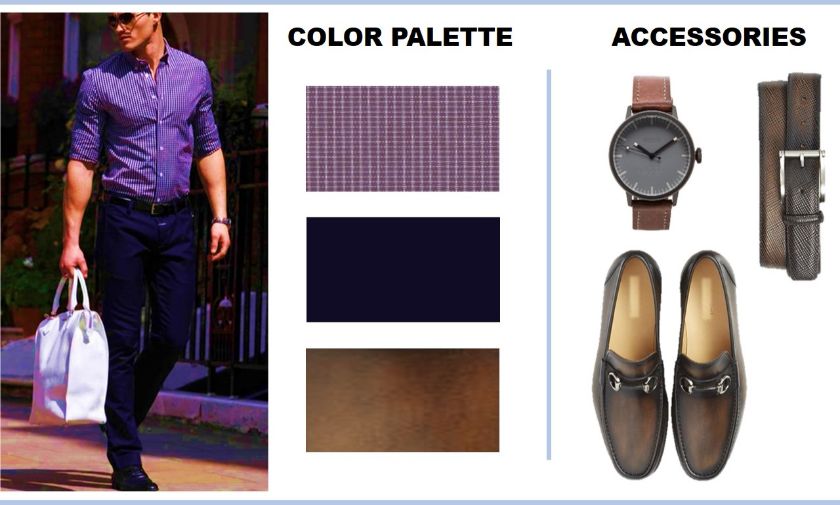 Heard of ultra violet? Before you reach for your sunscreens, let's assure you this one is harmless. We are talking about ultra-violet, the Pantone shade of the year. An ultra-violet shirt in your favourite checks paired with midnight blue trousers is just what you need to keep your cool this summer. Go ahead and finish the look with dark tan accessories… 'The darker, the better!'
 A PLAY WITH THE PASTELS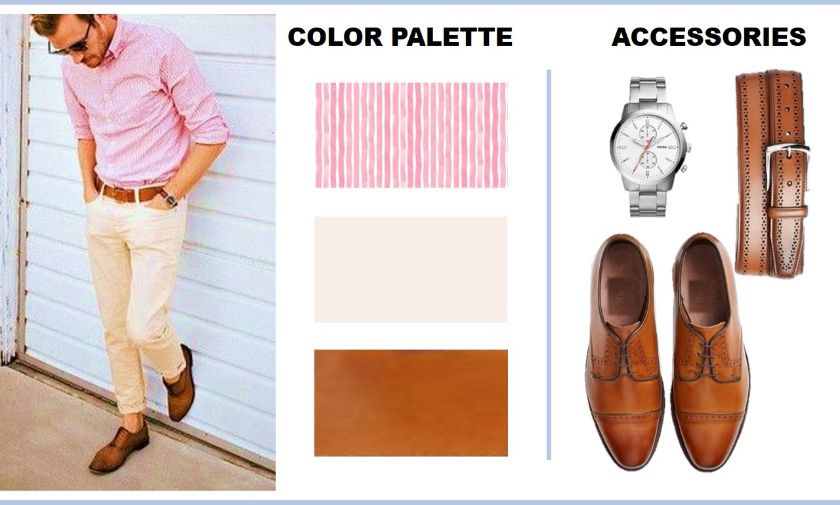 We were of course saving the best for the last – the comfort zone colours. Here's how you make a light-and-lighter combo work, and it scores well too! Pair your rose quartz shirt with a pair of light beige trousers. Accessorize well with brown shades and breeze through the day.
There you go… The five colour combos that will be a win-win any day!
Did you enjoy this post? Check out our article on choosing your checks right here.
Image source: www.pinterest.com