There's nothing called as 'too many checks' in a man's wardrobe. In fact, the checks trend has evolved so much with time, that it's now being observed in everything from clothing to accessories. Yes, checks are simply evergreen and have become a style staple. But, did you know that there's not only one kind of checks, but almost nine wide kinds? That's right. Well, here we have the top five patterns of checks that can be worn on a regular basis:
GINGHAM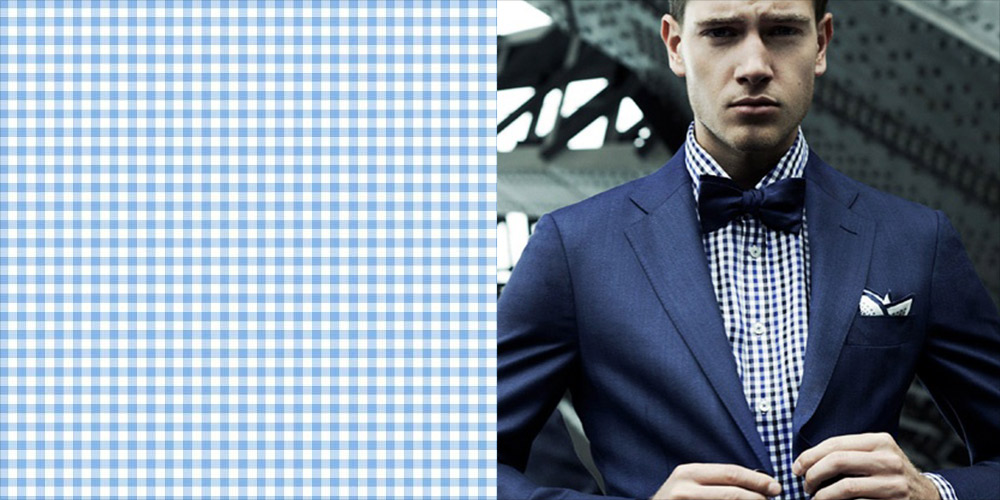 The most basic kind of checks pattern observed is the Gingham checks. It was first brought in the limelight in the mid 18 century, with blue and white being the popular choice of colours. As far as its origin is concerned, it's still a mystery. Some sources say that the Gingham pattern has its roots in a small town in France called Brittany, but others claim it to be from the land of the Dutches. Wherever it may have come from, we're glad that it has found a stable position for itself in the fashion landscape. The easiest way to identify Gingham checks is by its evenly-sized square pattern formed by horizontal and vertical stripes. Be it a formal occasion or a casual one, Gingham checks need to be your first choice.
PIN CHECKS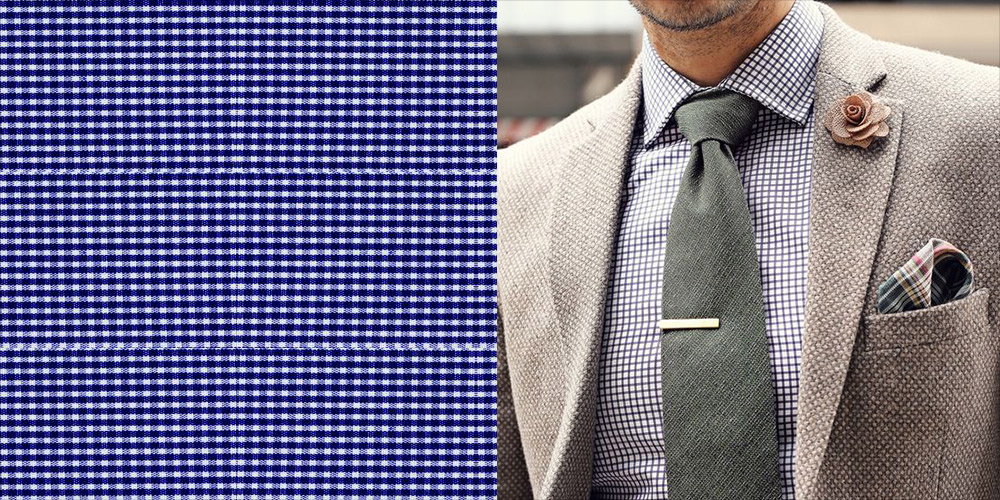 As the name suggest, Pin checks is created with pin sized stripes that cross each other to form checks that appear as tiny dots when seen from a distance. This pattern generally consists of one colour over a white background – blue on white, red on white and so on. It's mostly worn on formal occasions. So, the next time you have an interview lined up, impress in a pin checks shirt with a pair of formal trousers.
MADRAS
As the name suggests, Madras checks is a pattern that originated from the Southern city of India, Madras. It's a summer fabric style and contains checks and stripes in soft and vibrant colours. The fact that the checks are uneven, it gives a sense of depth and dimension to the pattern. A Madras checks shirt is best worn in summers for a casual look with a pair of jeans or chinos. You can also create an interesting twist in your formal look by clubbing a Madras checks tie to the outfit.
HOUNDSTOOTH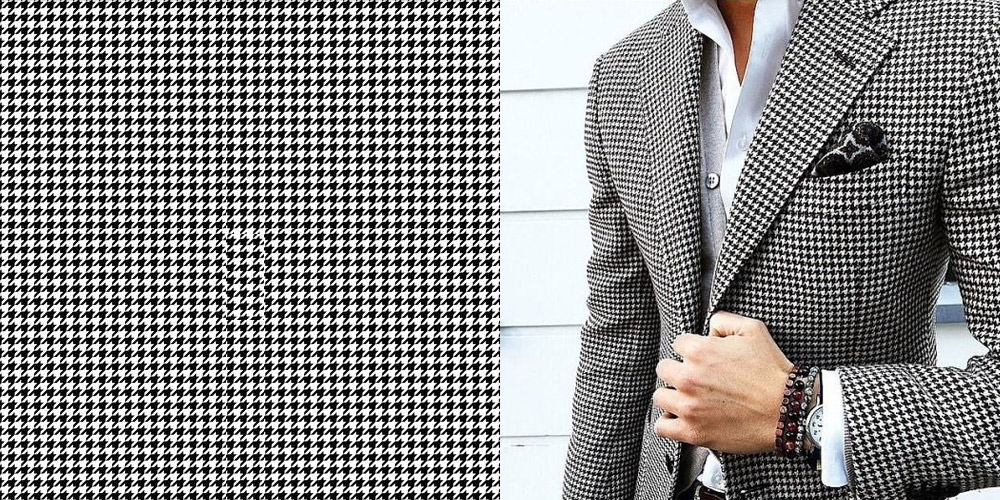 Houndstooth is a pattern that consists of a tight weave of broken, pointed lines and uneven checks. Simply put, it appears exactly like the tooth structure of a Hound. The most common Houndstooth pattern is found in black and white, but thanks to its evolvement, it is now available in various colours. You can take the traditional black and white houndstooth shirt to an office meeting or any other formal gathering, and a coloured one to a more casual setup. Other option of ruling a houndstooth check pattern is by wearing a formal blazer in the basic black and white colour with a light coloured shirt insider.
TARTAN PLAID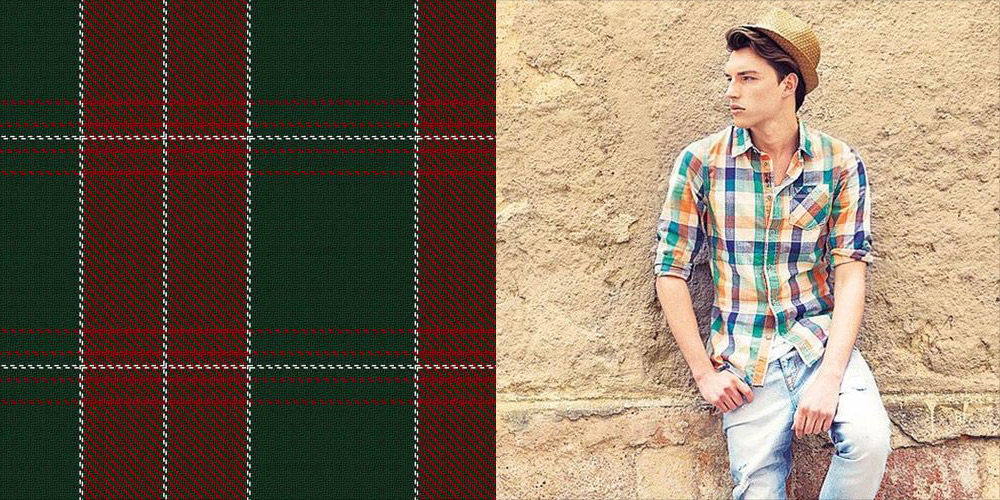 Tartan plaid has its roots in Scotland, and it was once considered as the national dress in the 1700s. It consists of criss-crossed vertical and horizontal stripes cutting each other in order to form uneven checks. As compared to any other checks pattern, a Tartan is bigger and bolder in size, and is often observed in accessories such as bags, scarves or coats.
There you go! These are the top 5 checks pattern that have become everyone's favourite. Which one's your favorite check? Do let us know in the comment section below!
Pic Credit: www.pinterest.com