First things first. What is a blazer? Well, if you ask us – it's a MUST-HAVE piece of clothing in any man's wardrobe that perfectly fits for both casual and formal gathering. Or, going by its traditional definition –
/ˈbleɪzə/ – A blazer is a plain jacket that does not form the part of a suit, but is considered appropriate for a formal wear.
Trust us, there comes a time in every man's life when he has to buy his first blazer. Whether it's for a job interview or a wedding, buying a blazer for the first time can be super-daunting. (Thanks to the plethora of options that are available in the market.) But, if you're reading this which we're sure you are, then all you need to do is to keep these three points in mind before you get to your first-ever-blazer shopping.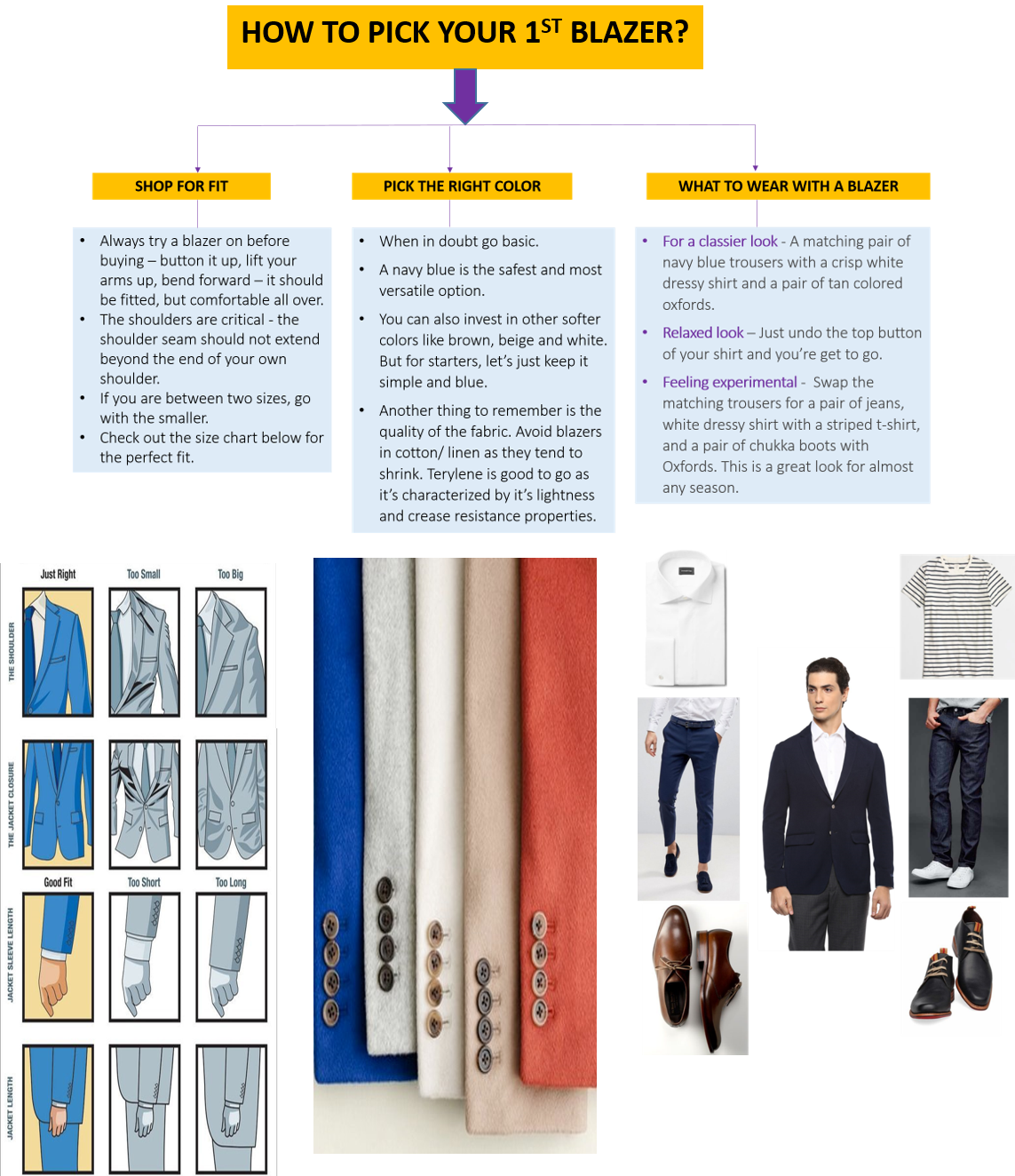 Well, this sums it all. We are sure you will make a wise choice now. Oh! Before you head to the mall, we'd like you to answer these three simple questions in the comments section below. Good luck 🙂